eDataPay Merchant Services
Premium business Consultants & management team with Payments and digital marketing, Memberships and Continuity businesses specializing in delivering measurable results for growth-oriented businesses across the United States.
Let us find the best payment processing solution for your business.
We accept most high-risk industries
Domestic and offshore solutions available
Multiple high-risk payment options
Quick merchant account approvals
We work with the best and most trusted banks
Ultra-low credit card processing rates
Excelling merchant support team


eDataPay is a cloud-based, multi-approach payment and ecommerce platform. It can bring small and large companies to the global stage. It can accept web and mobile payments. The company also provides a developer-oriented cross-border smart payment scheme.
Here are some of the services that the company offers:
Credit cards and payment
Global payment gateway
Acquiring
Alternative payment methods
Risk and fraud management
Sales consulting experts
Business payments management consultant
Membership
Performance marketing and advertising
Design and development
Certification and awards
According to the website, eDataPay also offers high-risk merchant accounts. The company's payment gateways and terminals are said to be the most secure in the industry. Plus, eDataPay can make accepting payments easier. Its range of alternative payment methods integrates well with popular shopping carts.
eDataPay Merchant Services
Banking and Credit Card Payment Processing
eDataPay can enable any business to process card payments via physical terminals and a point-of-sale (POS) system. Merchants can trust that the company will provide the best card payment solutions for their needs. Aside from the payment gateway used online, the company can also offer physical terminals. These card readers support EMV, NFC, Swipe, and contactless payments.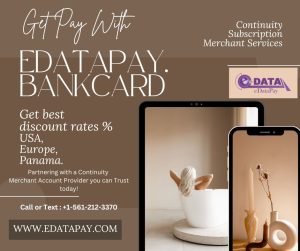 High-risk Payment Processing
The company is also a high-risk payment processor. Often, high-risk businesses can't get approval from traditional banks. This limits their capacity to reach target markets and expand their businesses. Examples of high-risk industries are travel, adult, CBD, and nutraceuticals.
Virtual Terminals
eDataPay can also turn any mobile device into a card reader. Businesses can use their tablets and phones as credit card terminals. That means they can attend outdoor events such as trade events and exhibits. Virtual terminals will allow businesses to process payments even if they're outside a traditional store setting.
Equipment Lease
eDataPay also offers equipment leases to its clients. Aside from card readers and terminals, it also has POS hardware to help companies keep up with their inventory. Depending on the packages that a merchant will avail, equipment lease fees can be waived.
Shopping Carts
The products of eDataPay can be integrated into common shopping cart platforms and website content management systems. That will enable businesses to globalize their operations. Shopping carts are essential in e-commerce, which is vital as well in the success of every company.
eDataPay Fees, Rates & Pricing
Processing Fees
eDataPay does not publish its fees and rates. However, it said on Facebook that it has a cash discount program wherein merchants can save up to 99 percent of their credit card processing fees.
Additional Fees
It doesn't look like eDataPay has additional fees.
Hidden Charges
There are no reports that eDataPay has hidden charges.
eDataPay Complaints
There are no formal complaints against eDataPay.
Rip Off Reports
There are no rip-off reports about eDataPay.
Other Complaints
There are no other complaints about eDataPay.
eDataPay BBB Rating
eDataPay is not listed on the Better Business Bureau (BBB) website. It is not accredited or rated by the bureau.
BBB Reviews
Since eDataPay is not on the BBB site nor is it accredited or rated, there are no reviews about the company.
Is eDataPay Legitimate?
eDataPay seems to be a legitimate business. It has a website with complete information about its products and services. On top of that, the company also has social media profiles on Facebook and Twitter. It has more than 10,200 followers on Facebook and 82 on Twitter. The company's last update was on March 24, so this is fairly recent.
ScamAdviser gave it an average to good trust score of 100/100, so users can browse the site safely. The positive highlights are as follows:
A lot of websites are linking to the site.
The SSL certificate is valid.
Online shopping features are detected.
The website has a money-back guarantee.
The negative highlights are:
The Alexa ranking is low.
The site might be a high risk because of cryptocurrency services.
Scams
One customer review called the company a scam. Apparently, eDataPay "disappeared" after taking the merchant's money. The merchant also alleged that eDataPay leaked her credit card information.
Lawsuits
There don't seem to be lawsuits against eDataPay.
eDataPay Customer Reviews
There is only one negative review about eDataPay. The merchant said that her details were sold to others and that her money disappeared after signing up for the company's services. Unlike other payment processors, it has no client testimonials on the website.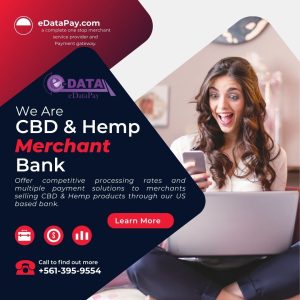 The merchant gave the company one star on these criteria: additional fees, price affordability, customer service, website, and diversity of products and services.
On Facebook, the company received three out of five stars. It has two reviews, though the wordings of the reviews are the same. The merchant raved about the profit she has made using the payment processors and forex trading features of eDataPay.
US and

International Merchant Account Provider!
At eDataPay, we're experts with over 18 years of experience, providing turn key the technology set up on proprietary business software and smart business set up to Ignite smooth and fast Payments by eData Merchant services for large established business and start-up businesses. We have the perfect technology any small business need today to complete as or with the established organizations and Brands. Our success is built on our client's success. Our consultants provide support to clients through consultations in specific areas and for specific requirements. We create for our clients' long-term results that continually drive improvement and value.
We also help with early stages of a business and provide change management services for more established organizations, resulting in faster return on investment and value.
Our clients work with EdataPay without long-term contracts. Flexible consulting agreements and price plans are offered. Clients rely on EdataPay consultants as needed for specific tasks and projects.
Our management consulting services focus on our clients' most critical issues and opportunities: sales, customer acquisitions, strategy, marketing, SEO, Social Media Management, Corporation Services, Content, operations, worldwide merchant processing, technology, transformation, advanced analytics, and sustainability across all industries and geographies. We bring deep, functional expertise, but are known for our holistic perspective: we capture value across boundaries and between the silos of any organization. We have proven a multiplier effect from optimizing the sum of the parts, not just the individual pieces.
Get better results with our media & automations AI for More Sales with eData All-in-One Business banking consultant service provider!
eData can satisfy clients with different requirements. So don't waste your precious time on hesitations.