eDataPay mission is to make it simple for Business Fixable and Comprehensive Platform that provide all in one integrated tools the business to connect, Advertise, take and make payments and do business. We are FinTech company with our Banking and payment gateway platforms.
eDataPay is a payment gateway provider that offers a range of payment processing solutions for merchants. eDataPay provides a payment gateway platform that enables merchants to accept credit card and electronic check payments online, in person, or through a mobile device.
eDataPay's payment gateway supports a variety of payment types and processing options, including recurring billing, mobile payments, and more. The company also offers a range of integrations and tools to help merchants streamline their payment processing and manage their business.
In addition to its payment gateway platform, eDataPay also provides merchant account services and other payment processing solutions. The company serves a wide range of industries, including e-commerce, retail, healthcare, and more.
Payment CRM , Payment Gateway and eCheck ACH CRM.
We are champions of small and midsize businesses (SMBs). We are a leading provider of cloud-based All in one business Eco system software that simplifies, digitizes, and automates complex today's business back-office financial operations , eCommerce , invoicing for SMBs. By transforming how SMBs operates today and manage their sales, advertising and cash inflows and outflows, we create an all in one platform efficiencies and comprehensive with AI engine for robust risk and Media logic that build and tailored our customers to run their businesses.
eData Executive payment gateway is a technology platform that enables merchants to accept electronic payments from customers. eData Executive Payment gateways provide a secure link between a merchant's website and a payment processor, with International Gateway and US gateway. eData Gateways allowing customers to enter their payment information and complete transactions online.
eData Executive Payment gateways typically work by encrypting sensitive payment information, such as credit card numbers, to protect it as it is transmitted over the internet. They also provide fraud protection services to help merchants identify and prevent fraudulent transactions.
eData Executive Payment gateways are an important part of the e-commerce ecosystem, as they allow merchants to accept payments online and provide a convenient and secure way for customers to make purchases. Our Payment gateways can be used by merchants of all sizes, from small businesses to large enterprises.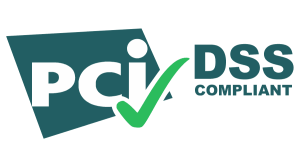 eDataPay Network Merchant Gateway is PCI DSS Secure and ready for the merchants.
PCI DSS, or Payment Card Industry Data Security Standard, is a set of security standards designed to ensure that merchants and other organizations that accept, process, store, or transmit credit card information maintain a secure environment. PCI DSS is developed and maintained by the Payment Card Industry Security Standards Council (PCI SSC), an organization that was formed by the major payment card brands (Visa, Mastercard, American Express, Discover, and JCB).
PCI DSS applies to any organization, including payment gateways, that accepts, processes, stores, or transmits credit card information. Compliance with PCI DSS is required for merchants and other organizations that handle credit card data in order to protect against the risk of data breaches and other security threats.
Payment gateways must adhere to PCI DSS in order to ensure the security of credit card transactions processed through their platforms. This includes implementing and maintaining appropriate security controls, such as encryption and firewalls, and conducting regular security assessments to identify and address any vulnerabilities.