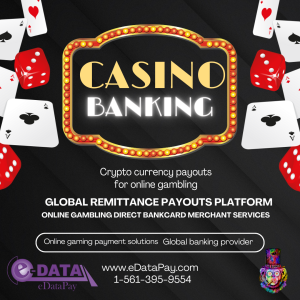 ALTERNATIVE PAYMENT METHODS
Online casinos entertainment business industry In the past few years, there has been a huge rise in the number of people who play games online.
Read More »

eDataPay handle direct Mids merchant account for merchants and Sub Merchants underwriting process, Risk Management, Gateway and eCommerce API integrations work and design relieving acquirers from the need to perform related administrative procedures.
The most recent payment news from the worlds of Banking, Fintech and Blockchain.
eData News Platform for the Global online shopping payments.