Buy Now and Pay Later
One of the most popular ways to pay for things is to buy now and pay later. This method is also one of the oldest (BNPL)
People love to buy things now and pay for them later.
The BNPL option is a great option for better sales conversions and boosts sales by making people want to spend more because they know they can pay in installments. It's a great choice for people who want to pay for things quickly but don't want to pay interest on their credit cards.
When a business uses a BNPL service, the business gets paid quickly. After that, it is up to the provider to get the customer to pay the installments. If you work for a merchant, this means you can accept payment terms from your customers without having to worry about taking on more debt.
If you run a business, this is a must-have in this day and age.
The best thing to do is have a well-designed website for your business and store that the eDataPay technical team can easily connect to.
Affirm, Klarna, and AfterPay are just a few of the services that make it easy for people to use the BNPL option at a lot of online stores. As more people need BNPL services, more people want them, too.
The merchant gets paid in full from the provider after the plan is approved and the plan is made.
Buy Now, Pay Later (BNPL) is a type of short-term financing that allows people to buy things now and pay them off later, often with no interest. "Point of sale installment loans," or BNPL arrangements, are becoming more common as a way to pay, especially for things you buy on the web.
How do BNPL's services work? Third-party BNPL providers offer an extra payment option during the checkout process. A payment is made to the merchant when the check-out process is done. After that, the customer pays the provider in installments.
Consumers may find BNPL financing easy, but there are some things to think about.
BNPL can also help people avoid abandoning their shopping carts because of sticker shock.
Merchants usually pay the BNPL provider between 2% and 8% of the purchase price, as well as a small fee for each transaction in some cases. In some cases, the fee is even less.
Buy now, pay later financing is a type of point-of-sale installment loan that lets people buy things and pay for them later.
In most cases, people pay a down payment on a purchase and then pay the rest back in a set number of installments.
You can usually get a credit card or a line of credit to buy things now, but they usually charge interest and are more difficult to get than normal credit cards.
BNPL usually has no effect on your credit score, but if you make late or no payments, this can hurt your credit score.
There are a lot of companies, like Klarna and Affirm that offer Buy-now-pay-later financing for purchases made at participating stores. People who buy things through PayPal can now get a payment plan at the time of purchase.
Several credit card companies, like Chase and American Express, have also set up similar financing programs.
Buy now and pay later: Do this now and pay later Finance from a credit card company may be cheaper than the variable annual percentage rate that is paid on debts that aren't paid in full.
"Buy Now Pay Later" is a way to buy things to day and for merchants to increase their sales.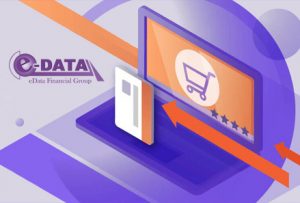 Buy now and pay later: Do this now and pay later It is not the same for all programs to work in the same way. Point of sale installment loans work like this: Each business has its own set of rules and restrictions. In general, point of sale installment loans work like this:
Buy now, pay later is an option that you can choose during the checkout process when you buy something from a store that is part of the program.
If you're approved, you put down a small amount of money, like 25% of the total cost of the thing you want to buy.
You then pay off the rest of the balance in interest-free installments.
If you want to pay with a check or a bank transfer, you can do that. You can also have payments taken out of your debit, bank, or credit card account automatically.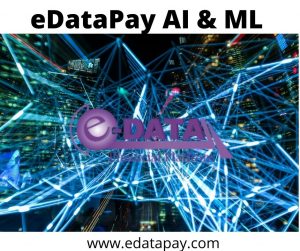 You'll be able to split up your total purchase at checkout and pay a smaller amount now rather than the full amount at the same time.
Checkout: If you want to apply, you'll fill out a short form on the screen. It might ask for your name, address, birth date, and phone number. Besides that, you will also give a payment method. The BNPL provider may then do a soft credit check, which won't hurt your credit score, and quickly decide whether or not to let you apply.
BNPL is different from buying something with a credit card because it takes longer to pay. A credit card is only an obligation when you use it to pay for things. You are only required to pay the minimum amount due each month. This means that interest will keep adding to the balance until the balance is paid in full. If you didn't use an APR-free card, this will happen until the balance is paid in full. However, you can keep a balance for a long time.
As a comparison, BNPL deals don't usually charge interest or fees. However, they have to pay back a certain amount of money over a set period of time, usually a few weeks or months. If you know how much you will be charged each time, you can plan ahead and know that it will almost always be the same. It works the same way as any other unsecured personal or consumer loan.
People who don't qualify for buy now, pay later financing may not be able to buy things. In addition, there may be a cap on how much money can be financed this way. It can be a good idea to pay for small online purchases with a buy now, pay later option. This option became more popular in 2020, along with the rise of e-commerce in general.
Credit Reports
Most buy now, pay later businesses only ask for a light credit check, which has no effect on your credit score. Others, on the other hand, may pull a lot on your credit, which could lower your score for a short time.
There are some loans that can be bought now and paid for later that are reported to one or more of the three major credit reporting agencies. If a financial institution sends this information, the loan may show up on your credit report, which could hurt your credit score.
In an early 2021 survey, The Strawhecker Group found that 39% of Americans have tried BNPL at least once.
Six of the Best Apps for Merchants That Let You Buy Now and Pay Later:
Klarna is the best all-around buy now, pay later app.
Affirm: This is the best choice for stores that sell high-ticket items.
PayPal Later: This option is best for people who use PayPal and people who work alone.
Afterpay is great for younger customers who don't have a lot of money or who are still learning how to buy things the right way.
Zip (previously Quadpay): This payment method can be used in both brick-and-mortar stores and on the internet.
Splitit is the best way to sell all over the world both online and in person.
Here is more info on each one:
Afterpay is one of the most popular BNPL sites. It uses the Pay in Four method, which is very easy to use. People who work for the company work with Old Navy, Gap, and Bed Bath and Beyond. Afterpay doesn't charge extra fees as long as you pay on time. However, if you don't pay by the due date, a maximum fee of $8 will be charged.
Affirm works with a lot of different businesses, like Walmart, Adidas, and Pottery Barn. If you buy something from this company, its interest rates vary by retailer, which means that your payback time and interest rate will be different depending on where you buy it. Several stores that work with Affirm charge interest, but some don't. Some of them charge interest for up to 12 months. Affirm never charges a fee if you pay late.
Klarna can be found at Sephora, Foot Locker, and Macy's. Its Pay in 4 plan also doesn't charge interest. If Klarna can't collect a payment after two attempts, a late fee of up to $7 would be charged.
Zip, which used to be Quadpay, can be used anywhere Visa is accepted while using the Zip mobile app. People who pay in fours pay a convenience fee of $1 per payment. If they don't pay on time, they pay a $5-$7-$10 late fee in their state, which is based on where they live.
PayPal lets you pay for things in four installments online and through its mobile app at stores like Best Buy, Target, and Bed Bath & Beyond. There are no interest or late fees with the plan. There are no hidden costs.
Sezzle, a credit card that can be used at many stores, including Target, doesn't charge interest on purchases made under its pay-in-four plan. As long as you pay on time with Sezzle, there are no late fees. If you don't, your account will be deactivated and you'll have to pay a $10 reactivation fee in order to get back into Sezzle again.
Particular things to think about
There are a lot of things to think about before agreeing to a BNPL deal.
To start, it's important to know the repayment terms you've agreed to. If you buy now and pay later, there may be a lot of different things to keep in mind. For example, some businesses might ask you to pay your debt twice a week for a month. The goods may be yours for three, six, or even twelve months. Some people will let you pay for them. You may also have a different interest rate based on the terms of your loan.
To make sure your budget is on track, you need to know how your payments will work. This makes sure that you can both afford and pay your bills on time. Buy now, pay later: Late fees may be charged if you don't pay your bill on time. Also, your late payment history may be reported to credit bureaus, which could hurt your credit score.
The percentage of people who say they spend more when they use Buy now, pay later than they would if they used other payment methods.
Keep in mind that even though you might be able to get a point of sale installment loan with a 0% APR, you might not get it. Some platforms that let people make payments after they buy things now can charge interest rates that are about the same as or even higher than those charged by credit cards. On top of that, unlike with a credit card, you don't get rewards on buy now, pay later deals.
It's also a good idea to look into return policies, as well as how buying something now and paying later might affect your ability to return it later. While the merchant may let you return the goods, you won't be able to end the buy now, pay later deal until you show proof that the return was accepted and processed.
Buy Now Pay Later has both good and bad things.
Buy now and pay later: Do this now and pay later Consumer finance agreements let people pay for goods and services over time without having to pay interest. And even if you've been turned down for other loans because of a bad credit score, you can still get this kind of money. Bank of New York and New Jersey loans do not add to your credit card debt. However, they do add to your personal loan debt. Due to the fact that they are often too short to be reported to the credit bureaus at all, they don't usually have an effect on your credit score at all. 8
On the other hand, getting them and paying them off doesn't help you build or keep good credit (as more conventional financing methods do). You also lose any benefits that credit cards give you, like cash back or reward points.
And it can be hard to return something you bought through BNPL. People who borrow money from BNPL should get their money back, but there may be a delay when a merchant tells BNPL that they've given the money back. You might have to keep paying in the interim. If you don't, the payment may be listed as late or absent, which could cost you money and hurt your credit score in the long run.
Pros
A simple way to pay for things over a long period of time.
Most of the time, debit cards have a 0% or lower interest rate than credit cards.
It doesn't matter if you have good credit or a high credit score to apply.
As soon as possible, people agreed.
Cons
In order to keep track of payments, it can be hard.
People who don't pay their bills on time face late fees and a lower credit score if they don't.
You don't get points or cash back when you buy things at stores.
Payments can go on even if the item is returned.
 SUMMERY CONCLUSION
You can buy something now and pay for it later.
In this case, you can buy now and pay later. The first payment is due when you check out.
The idea behind buy now, pay later is that it lets people get things they need right away, but also gives them a little more time to pay for them.
These services can help customers make purchases they wouldn't have made if they didn't have buy now pay later services. When the installment plans don't charge interest, these services can help customers make purchases they wouldn't have made if they didn't have buy now pay later services.
Buy now and pay later: Do this now and pay later If you can't or don't want to pay for something in full, financing might be a good idea.
These loans raise your credit limit without charging high interest rates, but with a repayment plan that keeps you from always being in debt. However, think about how much you can afford to pay and what penalties you might face if you can't pay. When you use buy now, pay later financing, read the small print very carefully to make sure you fully understand what you're agreeing to.
As a business owner, merchants don't have to worry about chargebacks when people buy things through a BNPL service, but retailers might see more people return things for refunds. Some people may be more likely to buy things on impulse because they won't have to pay right away. So when the first payment is due, they might find out they can't afford what they bought and ask for a refund.
Currently, merchants aren't at risk from BNPL, but they could make a lot of money by growing their customer base and selling more high-ticket items through BNPL sales.
Some retailers make it easier for customers to pay with BNPL during the checkout process in order to get more sales and conversions. Choose the zero-interest option when there are two or more programs to choose from. It's the cheapest one out of them all. However, make sure you can afford to pay the installments on time.
Last but not least, compare the benefits of point-of-sale installment loans with those of other types of loans like reward credit cards or personal loans.
Finally, compare the advantages of point of sale installment loans to the advantages of alternative financing choices such as rewards credit cards or personal loans.
EDATAPAY A COMPLETE PAYMENTS AND MEDIA ADVERTISING PLATFORM
LET US WORK FOR YOU TODAY
Payments for any business
From ecommerce stores, to subscription businesses, to platforms, SAAS and Marketplaces,
eData offer a complete stack for all your payments needs across channels.
To get approved for a merchant account in 24 hours
Apply here or call +1-561-395-9554.
Get In Touch with eDataPay Banking Specialist:
https://edatapay.com/application-form
Email:
US Mailings Address:
20423 State Road 7, Suite F6-524, Boca Raton, Florida, 33498 USA.