Best Practices for Businesses That Sell to Other Businesses on Social Media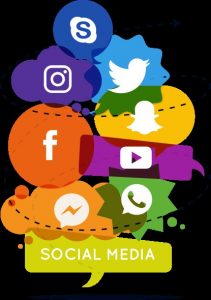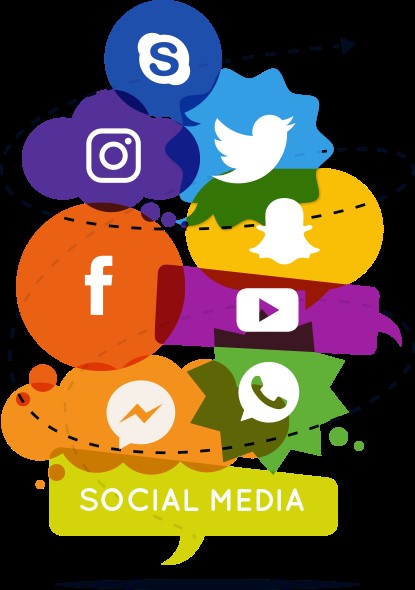 A successful
B2B social media marketing campaign
does not need to be complicated. Anyone may establish a presence on
social media
for their company by creating a Twitter or Facebook profile, beginning to post on that page, gaining some traction, and spreading the word about their brand and product. Unless you run a business that sells to other businesses, in which case you're playing a completely new game. The vast majority of social media networks, with the exception of LinkedIn, are not designed to be used for business-to-business marketing. When compared to its B2C counterparts, business-to-business (B2B) social media accounts have a considerably more difficult time getting off the ground and achieving growth. To develop a social media marketing plan that is effective for business-to-business interactions, you need to take a very different approach than you would for marketing to consumers via social media. If you're interested in the fundamentals, continue reading. How to? Consider the following while developing your business-to-business (B2B) social media strategy for any industry:
Always keep a close eye on your rivals…
Be sure to share your own original content…
Draw attention to your staff members…
Make sure your brand has its own unique voice…
Be a source of assistance…
Be consistent in your approach.
Given the freedom of expression it provides, any marketer can benefit from using social media as a platform for their business. However, producing humorous material on social media is only one component of social media marketing for a business that caters to other businesses. Social media marketing provides opportunity for B2B marketers to have some fun and entertain followers. However, this can be challenging for B2B brands that offer goods or use cases that do not necessarily result in material that is broadly shareable. It should come as no surprise that 85 percent of firms are not making use of social media in their B2B marketing and communication. According to the findings of the survey, the use of social media for the purpose of corporate communications is still underutilized by more than 70 percent of corporate communications professionals, and more than 80 percent of HR teams still do not consider social media to be an essential component of the recruitment mix. On the other hand, there is a significant motivation to keep trying. As many as 46 percent of B2B buyers start their product research on social media before moving on to other channels. The significance of a B2B social media strategy in the various stages of the buyer journey is highlighted by this. Firms that sell to other businesses should look to the best practices listed below to help them rethink their social media strategy and make up for lost chances. First and foremost, here are two helpful hints:
Determine whatever social media site your target audiences or consumers are already using, and use that. Make it a priority to investigate social media platforms that are particular to your sector, and conduct research on all of the platforms that are available, to ensure that chances aren't missed.
Increase the percentage of organic audience members by recommending to existing clients that they follow the company on social media. Include links to your profiles in all of your marketing emails and publications.
Develop a content strategy based on "who" and "why." In the year 2020, an effective B2B content marketing plan will no longer involve the creation of a roster of five different types of social media content and the alternation of those posts with relevant hashtags a few times each month. Instead, teams should focus on developing one-of-a-kind connections with followers by identifying who the target audience is and the reasons why followers follow their brand. In most cases, the "who" may be determined by consulting the analytics provided by the social media platform in question. These analytics should include a comprehensive demographic breakdown of all followers, including their ages, genders, locations, and several other interests. These kinds of insights are absolutely necessary for developing a social media strategy that works. The "why" can be understood through the perspective of the followers themselves. Approximately 46% of B2B buyers using social media for early-stage sales cycle duties, such as learning about the various options available for solving their specific problems or meeting their specific requirements. 40 percent use it for tasks that are in the midst of the process, such as comparing different solutions, and 35 percent use it for jobs that are in the later stages of the process, such as identifying information that is necessary to know about potential solutions before making a purchase. This indicates that the content of a B2B company's social media accounts does not have to be focused on the brand, but rather on the items or services that are being offered. Effective content for social media should center on thought leadership from industry experts, content provided by customers, and content centered on ratings and reviews of products and services. The efficacy will increase exponentially if you include some humorous components, such as popular memes or challenges. The following are some ideas that you can use to generate material that will resonate with your followers:
Write blog entries about successful customer interactions to illustrate how products or use cases are put to use.
Demonstrate your knowledge of the subject matter by offering relevant resources and demonstrating your expertise in relation to the industries that are being targeted; don't restrict the material to merely discussing the products or services.
When looking for ways to fill out the social content and engagement strategy, consider looking to staff anecdotes, company milestones, and popular customer support questions.
Measure social ROI Businesses frequently monitor the number of likes, comments, and shares that are generated by social media posts, but they often have difficulty precisely measuring their return on investment (ROI). To close this gap, your first step should be to track metrics that go beyond what is displayed on the brand's page. A excellent place to begin is with these three different categories:
Recognizability of the Brand: Who is Aware of the Business? Investigate measures like the number of social mentions, the reach or impressions of social media posts, and the volume of direct traffic to the website that originates from social media.
Engagement: the number of individuals that demonstrated an interest in the company Examine indicators such as the number of comments, the number of applause, the number of shares, the number of video views, as well as the durations and clicks per post.
Conversions: This refers to the number of people who made a purchase or asked for a demonstration of the product after discovering the brand and content in social media. This picture may be brought into better focus with the use of metrics such as marketing qualified leads, customer lifetime value, closure rate per social channel, and cost per lead.
Teams may better grasp the overall performance of their social media strategy and quantify the dollar-for-dollar value of marketing efforts if they are successful in measuring brand recognition and engagement with their target audience. Other suggestions to keep in mind, which are as follows:
You should measure and track each social channel separately in order to obtain an understanding of the strengths and limitations of each platform in relation to the larger marketing goals. For example, Facebook may be useful for producing more leads, while Twitter may be more useful for initiating a dialogue about the business. Both platforms have their advantages.
Assign a score to each potential customer in order to gain a better understanding of where and how each lead was acquired in relation to other marketing channels.
Establish credibility and expand your sphere of influence through employee advocacy. Customers who are happy with a product or service are, of course, the most important factor in the success of a business, but happy workers are even more effective as brand advocates. The comments of an employee who is enthusiastic about their work demonstrate a great deal of drive and are significant markers of a good brand. In addition, companies with employees that are extremely interested in their work produce 21 percentage points more revenue. As a result, the advocacy of employees ought to be an essential component of the social media strategy of a company in order to cultivate trust and to reinforce the voice and personality of the brand. There is a good chance that workers already have active social media profiles on well-known sites like LinkedIn, Facebook, or Twitter. It's possible that they're already sharing content produced by the company, especially if they're passionate about the work that they do or the field in which they specialize. When developing a strategy to incentivize employee advocacy, it is important to ensure that guidelines, tools, and awards are made available. These elements help to streamline the posting process and make it possible to more accurately quantify the returns. However, requesting employees to participate in brand advocacy shouldn't imply making it required or supplying them with stuff to copy and paste on their personal pages. This is because doing either of those things might potentially damage the brand's reputation. Instead, you should assist individuals who are enthusiastic about the brand in finding methods to position themselves as experts in the area and establish credibility for the brand alongside their own. Listed below are some ideas that can be put into action very quickly: Improve Your B2B Sales Success
Drive Value. Although every vendor emphasizes the need of offering value to customers, few few genuinely provide…
Increase the Size of Your Accounts…
Provide Your Customers with Valuable Insights…
Put a Halt to It; Work Together and Listen (and Perform a Few Other Tasks)…
Minimize Buyer's Risk. …
Track down the Domino….
Take the Initiative….
Maximize the productivity of your sales efforts by carefully managing your time.
It is important to educate staff on best practices for social interaction so that standardization and consistency in online behaviors may be promoted.
Establish a culture that fosters a high level of trust among employees and is employee-friendly. This will encourage employees to willingly associate themselves with the brand and discuss their work with other professionals in their industry as well as potential customers.
Make advocacy for employees enjoyable by including relevant hashtags and games that employees are interested in participating in.
There is an infinite number of experimentation options available to you on your channels. You may find some of the following concepts motivating:
In your text, try alternating between utilizing questions and statistics to observe which one attracts the attention of your readers more.
Conduct experiments using a variety of link placements to determine whether or not doing so encourages people to click.
Attempting to enhance interaction by adding emojis and seeing if that works.
Publish your content more frequently.
Reduce the number of times you post.
Use paid promotion behind both a video post and a still image to determine which type of content is more successful.
To test how different parts of your audience respond to an advertisement, segment different parts of your audience.
Try varying the number of hashtags you use to see whether this has an effect on the number of impressions.
Devote more time to responding to people's postings to see if this leads to an increase in the number of people who follow you.
Experimenting with your own content is the greatest method to determine your own best practices, which will invariably be more tailored to your own business than industry norms. In a nutshell: there are no one-size-fits-all tactics When it comes to social content marketing, no marketer should try to replicate success by using a tried-and-true formula. Because social tools and platforms are subject to rapid evolution, a strategy or approach that is successful today may not be successful in six months' time. In order to better match with the overarching channel and program goals, you should make sure that teams are aware of how to regularly evaluate what is successful and provide them the ability to generate content that follows new trends and formats. eData Media Group is recognized as the most successful B2B social media marketing company in the world. Some of the most well-known and successful businesses in the world rely on the industry information and agency services offered by eData Media Social Global. When people ask us this, our standard response is, "But why social media and not other channels?" mostly due to the fact that everybody is already there. The days are long gone when B2B companies could get by with concentrating their marketing efforts solely on search marketing and content marketing.
Increasing exposure to the brand (86 percent )
Informing the target audience (79 percent )
Establishing one's credibility and gaining one's audience's confidence (75%)
We suggest giving top priority to either one or two networks in order to avoid spreading oneself too thin. As an introduction as well as a refresher, The most comprehensive business-to-business (B2B) network, LinkedIn is renowned for its thought leadership content, employee engagement, and robust advertising platform. Twitter is an excellent platform for seeing trends and interacting with clients as well as influential people in business. Facebook: Although ads make up the bulk of B2B marketing on Facebook, the platform is also a useful hub for employee-focused content that is not commercial in nature. YouTube is an excellent platform for instructions on how to do things, interviews, presentations, and ads. Instagram is an excellent platform for sharing visually appealing material (such as infographics and concise how-to guides), as well as content that focuses on culture. Although there is undeniably a rising B2B presence on platforms such as Pinterest, the five networks that have been highlighted above are the most significant for B2B social media marketing in general. If you're not active on social media, you're falling behind the pack, and your rivals are gaining an advantage over you. When compared to earlier, more traditional decision-makers, today's B2B buyers are more likely to look to and anticipate a more extensive digital presence.