Experimenting with blockchain for collateral settlements
At eDataPay, we envisage a world where online payments are quick, easy, and secure for everyone – merchants, customers, and banks alike. The Blockchain technology is what we are proposing today. Cash reigned supreme a century ago. People were paid in cash, carried it in their wallets, and spent it at the local store. Payment was simple. What a difference a generation can make. Today, our paychecks are direct deposited into our bank accounts, and we shop online from merchants all over the world. So, why is it so difficult to pay directly from our bank accounts? Paying online should be as simple for customers as slipping a bill across the counter. Accepting payments and issuing refunds should be the last things on a merchant's mind. Credit cards, debit cards, e-wallets, invoicing, and cash-on-delivery are all intermediaries that charge fees, debt, and interest just to move money from one person to another.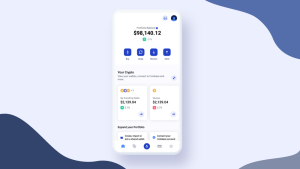 JPMorgan Chase & Co is experimenting with blockchain for collateral settlements, the latest Wall Street experiment with the technology in traditional financial asset trade.
As far as we know, the chairman and CEO of JPMorgan Chase is not a fan of bitcoin, the largest cryptocurrency by market value.
Dimon described himself as a "strong skeptic" of cryptocurrencies such as Bitcoin. "They are decentralized Ponzi schemes, and the concept that's good for anyone is absurd," he told lawmakers, describing Bitcoin and other cryptocurrencies as "hazardous."
JPMorgan's optimistic forecast is remarkable because CEO Jamie Dimon has always been skeptical of bitcoin. Dimon has stated that he "personally believes that bitcoin is worthless," though he has admitted that many of his clients disagree.
"I'm not a fan of bitcoin."  and he said  many time before he is not interested in bitcoin. "I'm not interested," he remarked last year. "However, clients are interested, and I don't tell them what to do."
Jamie Dimon, the CEO of JPMorgan Chase, says that he does not particularly like crypto but will defend your right to invest in it. ( Strange).
Even though JPMorgan Chase (NYSE: JPM) CEO Jamie Dimon has compared Bitcoin (BTC) and cryptocurrencies to a "Ponzi scheme," the bank appears to be involved in blockchain and blockchain technologies.
JPMorgan began providing wealth management customers with access to six crypto funds in order to increase bitcoin exposure in their portfolios. Despite Dimon's previous statements that bitcoin has "no fundamental value" and that "regulators would regulate the hell out of it,"
Jamie Dimon believes "Currencies have legal regulations behind them, as do central banks and tax agencies," Dimon explained in an interview, adding, "I call them crypto-tokens."
The Onyx lounge is named after JPMorgan's Onyx blockchain unit, which provides Ethereum-based services.
Liink is a peer-to-peer blockchain-based network that enables the exchange of payment-related data.
Guide to Purchasing Onyx (ONYX)
Get a Binance Wallet….
Create your Binance account.
Purchase BNB Chain as your base currency.
Transfer BNB Chain from Binance to Your Crypto Wallet.
Decide on a Decentralized Exchange (DEX)…
Link Your Wallet…
Exchange Your BNB Chain for the Coin You Want…
Locate Onyx's Smart Contract if it does not appear.
We work hard at eDataPay.com to make online payments simple.
If you're wondering if J.P. Morgan owns Ethereum, the answer is yes.
Currently, CSI is the sole provider of Infura, which is reliant on Amazon's cloud servers. Because of this, Ethereum is vulnerable to a single point of failure. Because JP Morgan owns a substantial portion of this infrastructure, they effectively own Ethereum.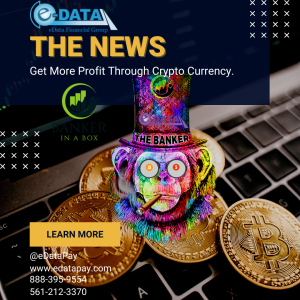 JPMorgan CEO Jamie Dimon has long been a vociferous opponent of Bitcoin and other decentralized digital assets, refusing to refer to them as currencies. Dimon declared Bitcoin "worthless" in October of last year, as its value was approaching an all-time high.
Dimon has emphasized that banking is an apprenticeship model and employees need to be together to collaborate and work together.
Since last year, when it provided its wealth management clients access to six crypto funds, including the Grayscale Bitcoin Trust, JPMorgan has made moves to become more involved in the crypto market.
Your private keys, which are required to access your funds on the blockchain, are safely stored in a crypto wallet. There are two sorts of wallets: "hot" wallets that remain linked to the internet and "cold" wallets that operate largely offline. The same as a bank, with the same rules. This, I'm sure, will alter in the near future.
Bitcoin price forecasts
Tim Draper, a venture capitalist, estimated that Bitcoin would reach $250,000 by 2022. Bitcoin was forecast to reach $1 million by 2020 by software CEO John McAfee. Cathie Wood of ARK Invests recently predicted that it would reach $1 million by 2030.
The current price of Bitcoin is US$19,268.56, with a 24-hour trading volume of $15.57 B. In the last 24 hours, BTC has lost 1.22%. It is now -3.84% off its 7-day high of $20,037.74 and 5.41% off its 7-day low of $18,279.07. BTC has a circulating supply of 19.18 million bitcoins and a maximum supply of 21 million bitcoins.
On SEPTEMBER 16, 2022, the White House will release the first-ever comprehensive framework for responsible development of digital assets.
New Reports Outline Recommendations to Protect Consumers, Investors, Businesses, Financial Stability, National Security, and the Environment Following the President's Executive Order
Digital assets could help the United States maintain its leadership in the global financial system while still remaining on the cutting edge of technology. However, as recent developments in the crypto markets have demonstrated, they also carry genuine hazards. The May meltdown of a so-called stablecoin, followed by a series of bankruptcies, wiped away over $600 billion in investor and consumer cash.
All Americans should benefit from the digital economy. This entails creating financial services that are safe, dependable, inexpensive, and accessible to everybody.
A US CBDC, or digital version of the US dollar, has the potential to provide considerable benefits. It may provide a more efficient payment system, a foundation for additional technical innovation, speedier cross-border transactions, and environmental sustainability. It has the potential to enhance financial inclusion and equity by providing access to a diverse range of consumers.
Recognizing the prospect of a US CBDC, the Administration has published Policy Objectives for a US CBDC System, which reflect the federal government's priorities for a possible US CBDC.
To summarize
The Biden White House has officially unveiled its first-ever framework for crypto regulation in the United States.
It appears that the US government pioneered Blockchain Crypto currency technology and will seek to convert the US dollar to a digital coin.
This will be extremely interesting, and I'm curious where we'll go with it.
Your private keys, which are required to access your funds on the blockchain, are safely stored in a crypto wallet. There are two sorts of wallets: "hot" wallets that remain linked to the internet and "cold" wallets that operate largely offline. These wallets also function as banks.
In my opinion, it is past time to implement serious reforms in banking and currency in order to build a faster and more secure worldwide and international payments system. And I believe JPM Chase, a huge US bank, is working on this wonderful technology.
Adam Elisha
eData Financial Group
+1-561-212-3370
Every business and merchant will need a strong, reliable payment gateway that gives him full control over the business customer's information and gives him options for rebilling and continuing payments.
Low Rates + Amazing Deals on New Equipment from the Leader in Payment Solutions.
Get high risk merchant accounts and nearly instant approvals for your ecommerce store.
High Risk Credit Card Processing Made Easy!
Check out the latest business news and deals on Facebook
Apply today & start saving money tomorrow!
eData Payment processing and Social Media Media company