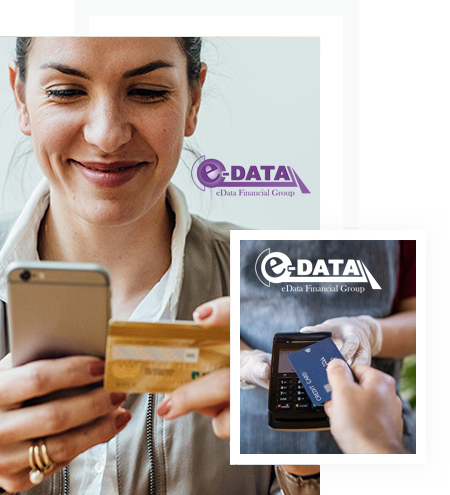 Entertainment products can also be made with blockchain technology. Although not exactly tied to traditional iGaming platforms such as online casinos and sportsbooks, several blockchain games have piqued the interest of gambling regulators.
Digital Collectibles of the Biggest Icons in Sports. Learn How to Get Started Today. Introducing DraftKings® Marketplace. Snag NFTs of the Biggest Icons in Sports. Primary & Secondary Sales. Safe and Secure. New Collectibles Weekly. Easy To Deposit.
NBA Top Shot and Sorare are two famous examples of this new generation of games, both of which are developed around the concept of "non-fungible token" and operate on the Ethereum blockchain (NFT).
NFTs are digital proofs of ownership that are linked to specific digital assets and held on a digital ledger. These digital assets are incorrectly referred to as the NFTs themselves in common usage.
NFTs differ from cryptocurrencies in that they are not interchangeable: although a Bitcoin is a Bitcoin, no two NFTs are identical.
The only intrinsic worth they have is hedonic – the pleasure of ownership in and of itself. NFTs generate "digital scarcity" by attaching proof of ownership to digital data; thus, because scarcity tends to drive demand, NFTs tend to rise in monetary value.
We mentioned that NFTs are linked to "particular digital assets," but what exactly are these assets? Text, images, and sounds are all included. Videos. Basically, anything. Some NFTs are associated with a single word, whereas others are associated with works of (pixel) art… Then there's the world of digital trading cards.
NBA Top Shot
NBA Top Shot, which debuted in 2019, exploded in popularity in early 2021. NFTs are short video snippets of shoots, dribbles, and dunks, similar to basketball trading cards. Each card, dubbed "moment," is limited to a small number of copies and is individually numbered. Customers can purchase and sell cards on the website's marketplace, or buy a pack of cards to get a small number of them.
Cards with the same number as the player portrayed on them are particularly valuable. How much is it? Packs range in price from $9 to $999, and can be paid in Ethereum or fiat cash. A card showing LeBron James dunking sold for about $390,000 in April 2021.
NBA Top Shot did not become as popular as it did by happenstance. Many people think of it as a type of sports betting that grew in popularity as genuine sports were put on pause because to Covid-19. You can call buying a pack for a hundred dollars a gamble if you get a card worth tens of thousands of dollars.
Sorare
Experience football like never before, bringing fantasy to reality.
Sorare is Europe's version of NBA Top Shot. The primary resemblance is in the nature of the NFTs: buyers purchase numbered "cards" on the Ethereum blockchain that represent players — in this case, footballers. Customers can then engage in fantasy tournaments using a team of their own cards in Sorare.
The most significant distinction is in the mechanism of card acquisition: Sorare does not sell packs directly; instead, it sells individual cards or predefined bundles at predetermined costs. Players, on the other hand, can use the secondary market to buy and sell their cards.
NFTs and loot boxes
NBA Top Shot is more akin to gambling than Sorare because of the closed-pack mechanic.
The UKGC issued a warning to clients about the site in late 2021, announcing that it would investigate whether Sorare's gameplay constituted gambling. The firm responded with a statement emphasizing the lack of any "randomized mechanism" in the card-purchasing process, distinguishing it from loot box-style products.
Loot boxes are a type of video game monetization in which closed-box objects are sold in exchange for fiat currency or in-game currency that may be purchased with fiat currency. In 2018, they came to the attention of the public, with several countries attempting to regulate them as a form of gambling. They have already been outlawed in the Netherlands and Belgium, with several other countries expressing alarm and considering enacting tight rules.
Because of the targeting of vulnerable young gamers, some have asked for a European Union-wide ban. The British charity GambleAware discovered that 12 out of 13 research on the subject showed clear links between loot box games and problem gambling.
While outright bans are unlikely at this time, regulated nations are expected to establish severe guidelines for loot boxes in the future. Closed-pack mechanics-based blockchain games, such as NBA Top Shot, would undoubtedly be impacted, although the judgement is yet out on more discrete products.
EDATAPAY A COMPLETE PAYMENTS AND MEDIA ADVERTISING PLATFORM, ENGINEERED FOR GROWTH
LET US WORK FOR YOU TODAY
Payments for any business
From ecommerce stores, to subscription businesses, to platforms, Saas and marketplaces,
eData offer a complete stack for all your payments needs across channels.
www.edatapay.com
To get approved for a merchant account in 24 hours
Apply here or call +1-561-395-9554.
Get In Touch with eDataPay Banking Specialist:
Phone:
+1-888-395-9554
Email:
info@eDataPay.com
#fintech #fintechnews #LATAM #payments #digitalpayments #onlinepayments #crossborderpayments #paymentservices #paymentprovider #financialtechnology #financialservices #financialsolutions #edatapay #Visa-Europe