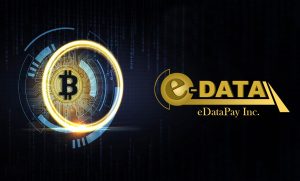 NFTs (non-fungible tokens) were one of the most talked-about topics in cryptocurrency in 2021.
Unlike typical cryptocurrencies, which have interchangeable units, NFTs are blockchain-based digital products with units that are supposed to be unique.
NFTs can store data on blockchains – most NFT initiatives are built on Ethereum and Solana — and that data can be linked to photographs, videos, audio, tangible things, memberships, and a slew of other new use cases.
NFTs are routinely bought and sold on specialized marketplaces, and they often provide the holder ownership over the data or material with which the token is related.
In 2021, the popularity of NFT surged. A minimum of $44.2 billion in cryptocurrency was transmitted to ERC-721 and ERC-1155 contracts, the two types of Ethereum smart contracts connected with NFT marketplaces and collections, according to Chainalysis, up from just $106 million in 2020.
EDATAPAY A COMPLETE PAYMENTS AND MEDIA ADVERTISING PLATFORM, ENGINEERED FOR GROWTH
LET US WORK FOR YOU TODAY
Payments for any business
From ecommerce stores, to subscription businesses, to platforms, Saas and marketplaces,
eData offer a complete stack for all your payments needs across channels.
www.edatapay.com
To get approved for a merchant account in 24 hours
Apply here or call +1-561-395-9554.
Get In Touch with eDataPay Banking Specialist:
Phone:
+1-888-395-9554
Email:
info@eDataPay.com