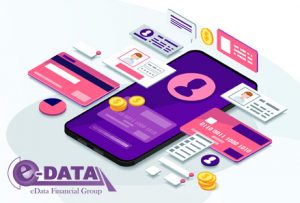 What is a Merchant Account and How Do I Get One?
A merchant account is a type of bank account that allows companies to accept debit and credit card payments. A merchant account is a contract between a retailer, a merchant bank, and a payment processor for the processing of credit and debit card transactions.
Get a smart POS, a full-featured merchant account, reporting, and dedicated support for $0 setup. Leave the rest to us while you run your business and collect payments. Done right, merchant services!
In 16 Easy Steps, Learn How to Open a Merchant Account.
1. Establish a company corporation.
2. Obtain your tax identification number ( EIN- Save the doc on DPF)
3. Apply for a business license
4. Open a bank account for your business.
5. Double-check your company's structure
6. Get in touch with eDataPay Online.
7. Consider using Zoom, Google Meet, or a call with in-person processors.
8. Get a website and a domain name.
9. Include the Terms of Service and Refund Policies sections.
10. Ensure PCI compliance for your website's security.
11. Gather the necessary KYC documents.
12. Submit your online application.
13. Make sure you're ready for the underwriting process.
14. Take a look at the Processing Fees choices.
15. Connect to the eDataPay Payment Gateways.
16. Begin gathering funds.
When a consumer uses a credit card to pay for a product or service, the monies are first placed in the merchant account and then transferred to the business bank account. Transfers to the business account are usually made once or twice a week.
If you want to take credit card payments online and run an e-commerce firm, you'll need at least one internet merchant account (even if you already have a merchant account, in many cases).
With 20 years of experience, you can rely on us. We can assist you with accepting credit cards online. It's compatible with the website. Payment gateways for industries with a high level of risk. Have you been forced to shut down? TMF? Take a look at us. eDataPay Group is a company that specializes in e-commerce
How to Get a Merchant Account?
Even though the business of giving merchant accounts is highly competitive, applying for and receiving a merchant account is not a slam-dunk process. Vendors employ a range of criteria to assess whether or not to approve a merchant account application in order to reduce risk:
• Business type: Is there a larger or lower risk of credit card fraud or refunds in your industry?
• Years of experience in the industry
• Business history, including bankruptcies, defaults, and so forth.
• Whether the applicant has previously held merchant accounts
• The business owner's personal credit history
Most new business owners' merchant account applications are more likely to be approved by the same bank that owns their business and/or personal accounts (s).
This is a crucial phase for new businesses that are just getting started. It's tough to know what to ask for and what you need if you don't know how to take payments.
• Do you need a POS terminal that you may use at your counter?
• What about portable wireless terminals that you may take with you?
• Are you certain you require an in-person terminal?
• Are you going to take credit card information over the phone or via email?
• Or do your customers pay through a shopping cart on your website?
• Before you proceed with a merchant account provider, you should ask yourself all of these questions.
A higher risk does not guarantee that an application will be turned down. To compensate for the risk, the seller may first demand greater transaction or other fees. Fees might be renegotiated at a later date if the company grows.
Accounts on the Internet for Virtual Terminals or websites
An internet merchant account is a type of merchant account that is specifically designed to handle the funds from credit card processing via the internet. If you already have a merchant account, you'll note that there's a fee difference between the two; normally, internet merchant account fees are greater due to the higher risks associated with online payment (as opposed to a face-to-face credit card or debit card transaction).
It's worth noting that accepting credit card payments via the internet necessitates the use of a payment gateway, which verifies the credit card information given (the same as a handheld point of sale machine does in a traditional bricks and mortar establishment). The payment gateway submits the transaction request for payment authorization to the credit card company issuer. Some merchant account providers, such as Shopify, provide all-in-one solutions that eliminate the need for a separate payment gateway.
Your bank may be able to provide you with internet merchant accounts (the same place you got your merchant accounts for your bricks-and-mortar retail business). Because you'll need individual internet merchant accounts for each type of card you want to take as payment online, it might be faster to get one from a third-party supplier like Merchant Accounts,eData Financial Group LLC, eDataPay , Beanstream, Moneris, PSiGate, or NAB.
Fees
A number of fees can be associated with merchant accounts, not all of which are always clearly mentioned in contracts, such as:
• Fees for applications
• Setup Charges
• Monthly Charges
• Rate of Discount
• Transaction Fees (per transaction)
• Fees Paid Across Borders
• The cost of renting a credit card terminal
Additional costs can push the total fee per credit card transaction to above 3%, so browse around and compare when looking for a merchant account. Keep in mind that some merchant accounts come with minimum-term contracts that can't be canceled without penalty.
Payment Alternatives:
ACH eData
Check 21 and eDataPay eCheck
Paypal
PayPal offers one-stop online payment solutions that don't require a merchant account and are great for businesses wishing to start accepting online payments quickly, effortlessly, and affordably:
• PayPal Payments Standard charges a fee per transaction for credit card payments, bank transfers, and standard PayPal payments (there are no setup, monthly, or cancellation fees). To use PayPal Payments Standard, you post a PayPal button on your e-commerce website's checkout page, and customers are sent to the PayPal hosted checkout site when they click it.
• PayPal Payments Pro has a monthly subscription, but it gives the e-commerce website a more professional appearance by allowing customers to pay directly on the site rather than being sent to PayPal. Payments can also be made by phone, fax, or mail with PayPal Payments Pro.
Readers for credit cards
A variety of suppliers offer credit card reader devices that can be plugged into smart phones and iPads:
• For a modest per transaction cost of 2.4 percent Plus $.25 per swipe, dip, or tap, Intuit's QuickBooks Payment system includes a free mobile card reader and complete integration with QuickBooks.
• To use Square's Point of Sale application, you'll need to download Square's free custom reader. Fees for swipes, dips, and taps are 2.65% per transaction.
• PayPal's mobile payment solution works in tandem with the rest of the PayPal system and charges a flat cost of 2.7 percent every swipe, dip, or tap transaction.
How to Get International Merchant Account?
Start with edataPay.com online application, This is fast and easy.
In some cases you will want or need to get a European or Latin American payment Gateway with Merchant account.
Most options are for online sales, High Volume sales with no limits, Multi Currency you may need for credit card payments.
If you'll need an international merchant account, eDataPay have the best banking and network that are connected to our payment platforms.
EdataPay International's high-risk merchant accounts are tailored to each individual user. When firms accept global payments, the dangers are always larger.
Vendors impose greater per-transaction costs for transactions that are typed or scanned.
561-395-9554