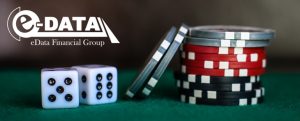 How to Get a Gaming Merchant Account?
Currently, the biggest online gaming markets are mostly found in the EU.
The European online gambling industry is worth a projected 10 billion Euros. The reason is that some countries such as the US and China restrict gambling heavily or allow it in certain territories like Las Vegas and Macau.
Though more and more online betting companies are emerging, there is still plenty of room in the industry, which is projected to account for double digit growth in 2017 and the years to come.
Online Gambling Merchant Services
Online gambling is commonly known as gaming within the merchant services industry. It's tabbed as high risk by most card processing providers. The reasons are as follows:
Online gambling businesses feature a high-volume turnover
Most gaming businesses are based offshore
If the business is a startup or new, acquiring banks can be put off by the lack of credit and transaction history
However, if you operate in the high risk industry such as gaming and online gambling, you shouldn't think you can't secure a merchant account for your business. All you need is to turn to a reputable payment processor like eDataPay.com that specializes in the high risk sector and knows your business like no one else. EDATAPAY specializes in merchant accounts developed specifically for gaming and casino companies.
Gaming Merchant Account from EDATAPAY
EDATAPAY specializes in both online gaming merchant accounts and online gaming payment gateways and offers the best gaming merchant account in the industry. EDATAPAY 's team of experts in online gambling payment processors work closely with providers to ensure you can get the best for your business needs.
As long as your casino and gambling business can maintain a chargeback rate below 3%, EDATAPAY.COM can get you a merchant account geared for either your high ticket or your high volume need. Be sure you can have your merchant account set up in as little as 48 hours.
To get approved for a casino and online Gaming , Sports Book, Gambling and Casino merchant account in 24 hours
Apply here or call +1-561-395-9554.
Get In Touch with eDataPay Banking Specialist:
https://edatapay.com/application-form
+1-888-395-9554
Fax:
+1-888-909-0138
Email:
info@eDataPay.com
US Mailings Address:
20423 State Road 7, Suite F6-524
Boca Raton, Florida, 33498 USA.
561-395-9554