Vape & E Cig Merchant Accounts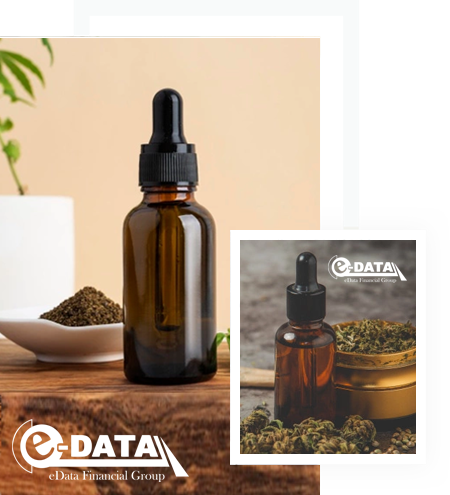 Vape & E Cig Merchant Accounts
Merchant Accounts for Vape Shops, Head Shops, and E-Cigarettes
Ready To Start Accepting Payments for this businesses?
The e-cigarette and vape market is a whirlwind of activity. In 2018, global vaping sales totaled $15.7 billion, with sales predicted to reach $40 billion by 2023. While the vaping/e-cigarette sector is enormously profitable, it is also considered high-risk by banks and credit card processors. If you're a vaping business owner, you'll need a vaping merchant account from a reputable payment processor who understands the industry's peculiarities.
As there are successful vaping businesses that are brick and mortar and operations that are primarily online sales, the vape industry can range from a variety of business strategies.
• Vape pens • Vape juices • E-cigarettes • Vape cartridges • Vape tanks • Coils • Rechargeable e-cigarettes • Vaporizer accessories • Mods • E-liquids • Batteries • Chargers • Cartomizers
What Is The Process For Opening A High-Risk Vape Merchant Account?
Merchant Accounts for Head Shops and Vape Shops
Smoke shops, sometimes known as "head shops," are considered high-risk businesses. As a result, more businesses are requiring a vape merchant account. Over the years, the vaping business and related goods have undergone various modifications. Before they may even begin selling items, smoke shop owners must comply with a slew of legal requirements.
For a variety of reasons, banks consider head shops and smoke shops to be liabilities. One factor is the limitation of age. This necessitates head shops ensuring that they are selling to adults who are legally able to do so. The current legal change raises the stakes considerably higher. To acquire nicotine or smoking products, vape clients must now be 21 years old.
While there are a number of reasons why vape shops are classified as high-risk, the most common cause is health and safety concerns, as well as the fact that some items have not been approved by the FDA. Vaping is likewise federally controlled, with age limits in place.
We presently provide merchant account services to all vape/e-cig businesses that sell legal goods. For firms that sell flavored vape juice: The FDA has ordered that all flavored cartridge-based e-cigarettes other than menthol and tobacco be discontinued.
Companies that sell tastes like lemon or mint risk FDA enforcement action, thus it's recommended that they pull all illegal/banned items.
For vape merchant accounts, EDataPay.com offers the following options:
• Vape Retail: Solutions best suited for traditional brick-and-mortar retail environments with stable internet. You can accept credit/debit card payments in person with a retail vape merchant account.
• Vape eCommerce: Vape, e-cigarettes, vape tanks, and other accessories solutions. You'll need an eCommerce merchant account developed specifically for the high-risk vape sector for this.
• Vape Payment Gateways: EDataPay.com is delighted to provide all of our clients our own payment gateway, eDataPay Gateway. eData Bridge Gateway was created with high-volume eCommerce retailers in mind. These are great for businesses who make the majority of their sales over the phone.
• Vape Mobile: Vape/e-cigarette merchant accounts allow companies to take in-person payments via your smartphone. These products are ideal for selling at trade shows and conventions. Because chargebacks and fraud are typically low, vape mobile merchant accounts are priced similarly to retail accounts.
In order to maintain transparency with our clients, we may waive application fees, annual fees, and set-up costs in some situations. Following the submission of your application, you will receive a prompt response from one of our qualified account managers, who will advise you on the next steps to take.
We can get you pre-approved and processing payments in the vaping sector quickly and effectively since we have over two decades of high-risk credit card processing experience.

International and US Merchant Account Provider!**

Ready To Start Accepting Payments for this businesses?
Merchants must give precise information to their processor when applying for a vape merchant account.
When you apply to EDataPay.com, our underwriters will thoroughly examine your application to ensure that you are operating a legal business.
Merchants will be investigated by underwriters in order to gain a detailed picture of their operations. Unpaid invoices, negative bank balances, late payments, and a history of frequent chargebacks all put your firm at a higher risk than others.
You'll also need a secure website when you apply for a merchant account.
Applying for vaping/e-cigarette payment processing is exciting since your payment processor will most likely be with you for a long time.
Here's all you need to know about opening a vape account. The more information you can offer, the quicker your account will be set up.
• Six months of processing statements • Proof of SSL website • Voided check • Social Security Number • A valid government I.D. (To show chargeback ratios)
What Does It Mean For Your Business If Vape Is Considered High-Risk?
The vaporizer/e-cigarette sector is regarded as one of the most dangerous. While your company may be labeled high-risk, this isn't always a bad thing.
While a vape merchant account will cost you more, it will also provide chargeback remedies and support from high-risk processors who are familiar with your business.
If you're wondering if being rated high-risk makes getting a merchant account for vape products more difficult, the answer is yes. However, there are some excellent high-risk payment options available for the vaping sector.
The vape industry is considered high-risk for the following reasons:
• The FDA regulates it heavily • It has the potential to create health problems
• Age Legality Enforcement • Chargebacks
Overview of the Vaping Industry
The vape/e-cigarette market in the United States was estimated to be worth $6.09 billion in 2020. It is predicted to increase at a 27.3 percent annual rate from 2021 through 2028, according to Grandview study.
Safer tobacco alternatives appear to be the driving force in the market moving forward as more research come out against the usage of cigarettes.
The vape sector appears to be a good environment for new and current vape businesses, with a forecasted growth prognosis.
The following are the top ten vaping markets in the world right now:
1. USA
2. United Kingdom No. 2
3. France
4. Germany
5. China
6. Canada
7. Poland
8. Italy
9. Russia
10. South Africa is number ten.
The vaping market is now dominated by the United States, and it shows no indications of slowing down. In general, this is a positive indicator for vape retailers, as practically every market is expanding at a significant annual rate.
Currently, the following companies dominate the vape/e-cigarette market: • Reynolds American Inc. • Imperial Brands • Altria Group • Japan Tobacco • Philip Morris International • British American Tobacco
Travelers' Vape Shops
Traveling with smoke accessories is a huge problem for both merchants and customers. Vacationers are hesitant to carry their favorite vapes and paraphernalia due to airline regulations. When e-cigarette consumers step off the airport, they're eager to explore their options. Their next step is to use their smartphone to search for "smoke shop near me" and/or "top smoke shops near me." Google Maps displays the shortest path to nearby vape businesses.
Payment Processing at the Head Shop
Tourist locations have a lot of foot traffic, so shops in those places can get a lot of foot traffic. However, having a terrific location isn't enough to keep a customer. The importance of presentation, customer service, and product quality cannot be overstated. Shops providing a wide range of vaping products, including as pipes and glasses, have an advantage. Following the display of your glassware and the education of the buyer. The only thing left is to make the purchase. And it's here that some vape shop owners have trouble. A customer may abandon a sale if you don't have the necessary payment processing account. Fortunately, new restrictions in the vape business allow for card purchases. This allows merchants to accept cards both online and in their physical store.
Solutions for E-Cigarette Merchant Accounts
E-cigarettes, paraphernalia, hookahs, and bongs are examples of products that banks do not like to work with. When it comes to founding or running a head shop, there are a number of factors to consider. Payment processors are wary of these firms, however EDataPay.com Payments has ecommerce and brick-and-mortar smoke shop merchant solutions.
Customers appreciate choices, especially when it comes to payment methods. According to research, when people use cards instead of cash, they spend more. When it comes to concluding credit card processing, cig merchant accounts are crucial. Because a vape store is in a high-risk industry, they'll require a dependable payment processor with a recognized ISO MSP like edataPay.
Vaping Payment Gateway
It can be difficult to set up a payment gateway so that a vape shop can begin accepting credit cards. The advantages of selling smoking accessories should be considered by business owners. When customers are unable to make purchases, earning a return on investment becomes a difficult task.
A vape merchant account will inevitably be required for your business. It is necessary to be familiar with the many types of vape products in order to gain a better understanding of the vaping and e-cigarette industries. That's why we put together a detailed list of items typically seen in a smoke shop or vape shop.
• Cigarettes with electronic components
• Vape • Water Pipe • Ashtray • Hookah • Pipe Cleaner • Bong • Smoking Pipe • Bowl • Rolling Papers • E-cigs • Desktop Vape • Pipe • Nectar Collector • Downstems • Bong Adapters • Filters • Flavored Rolling Papers • Dabber Set • Dabbers • Bong Nails • E-Nails • Vapor Curves • Extraction Systems • Bong Bag • Scales • He
Alternatives to PayPal for e-cigarette payments
EDataPay.com Payments is the finest option to payment processors like Paypal, Square, and Stripe, who frequently shut down and refuse to handle payments from smoking accessory vendors. Even if your payment processing needs are currently being met, contact us. We evaluate rates to discover if you're paying a reasonable price for a vape merchant account. We also have long-term payment gateways and capabilities for monitoring fraudulent behavior and preventing chargebacks.
Processing Payments in a Sustainable Way
EDataPay.com Payments understands the special requirements of smoke shop-related businesses and merchant accounts. We've built a reliable network of payment providers via our years of expertise getting high-risk merchant accounts. We've built up acquiring banking ties so that we can help you open a cigarette merchant account that accepts both retail and online payments. We want your company to grow and flourish in the long run. We have the merchant services and know-how to help you achieve your goals.
Paid Collaborations
EDataPay.com Payments offers a paid partnership program that pays residuals in addition to payment processing services. This allows you to assist your business counterparts in the smoke shop market while also earning some extra cash.
FDA Rules and Regulations
The FDA has banned certain items, which can lead to some gray areas when it comes to approval. If a bank or processor takes on a vaping company, they are risking the company selling unregulated items and getting into trouble with the FDA.
Concerns About Vaping's Effects on One's Health
While some major health organizations consider vaping to be slightly less dangerous than smoking, it is nonetheless detrimental. Customers are eating potentially hazardous compounds, making the industry a little riskier.
There has also been the unusual occurrence of electronic vapes exploding. Customers should not be able to customize their vapes, according to company guidelines.
Chargebacks in the Vaping Industry
In the vaping world, chargebacks are common. Customers may chargeback for a variety of reasons, including dissatisfaction with the quality of the juice or their electronic vape pen.
Customers who use CBD vape can also file a chargeback/dispute by arguing that the product was useless and left them disappointed.
If your company receives too many chargebacks, your fees may increase, and you may lose your merchant account.
Chargebacks in the vape industry are being reduced.
First and foremost, select a high-risk credit card processing business that is conversant with the vaping sector. They can walk you through the process and set you up with chargeback prevention solutions to assist you avoid disagreements.
Here are the top methods for reducing vape chargebacks that we recommend:
• Make certain that free subscription trials are, in fact, free. • Make sure that company policies are clearly stated.
• Use chargeback protection tools • Fraud filters • Recognize the types of chargebacks you're getting and adapt your policies accordingly – We will assist you in determining the best solution for the chargebacks you are receiving at EDataPay.com.
Legality
Because the legal age in the United States for vaping products/e-cigarettes is 18, banks and processors are taking a risk because it is difficult to verify age when purchasing online.
For example, if a child gets access to their parent's credit card, they might easily make unlawful purchases without being detected.
Fruit-flavored drinks and mint-flavored juices are among the goods that the FDA has banned.
Vape-Related Merchants' MCC Code
5993 is the MCC code for vape-related products. Merchant category code (MCC) is a four-digit number that is used to classify and categorize merchants depending on the business services they sell.
EDataPay.com is compatible with all current vape/e-cig devices. Platforms for eCommerce Software
We are pleased to assist merchants that already have a preferred eCommerce/CRM software platform in place.
Look no farther than EDataPay.com if you're seeking for a high-risk processor to go with your CRM software. When it comes to executing our solutions, we can meet most corporate needs.
We may accept online vaporizer payments with the following automated platforms: Shopify • Woo-commerce • Magento • WordPress • Salesforce • Bigcommerce
We can also deal with additional platforms; these are simply the most common ones that we come across.
Vape-Related Merchants' MCC Code
5993 is the MCC code for vape-related products. Merchant category code (MCC) is a four-digit number that is used to classify and categorize merchants depending on the business services they sell.
EDataPay.com is compatible with all current vape/e-cig devices. Platforms for eCommerce Software
We are pleased to assist merchants that already have a preferred eCommerce/CRM software platform in place.
Look no farther than EDataPay.com if you're seeking for a high-risk processor to go with your CRM software. When it comes to executing our solutions, we can meet most corporate needs.
We may accept online vape payments with the following automated platforms: • Shopify • Woo-commerce • Magento • WordPress • Salesforce • Bigcommerce • eDatacarts • custom crm • Konective • And more
We can also deal with additional platforms; these are simply the most common ones that we come across.
What Are The Vaping Merchant Account Fees?
EDataPay.com offers extremely low rates with the goal of helping our partners build their businesses. We will do a thorough analysis of your business when you submit your application and set you up with the finest payment processing solution for vaping.
The fees will be greater than those charged by a typical low-risk merchant account, but we will do everything possible to keep them reasonable.
Can Shopify handle high-risk transactions?
Shopify does not take payments for firms that banks and processing companies consider to be high-risk.
While Shopify can still be used as a CRM, a high-risk payment processing solution is required.
Even if they operate in a low-risk industry, merchants should be aware that Shopify Payments may terminate their account at any time.
Drop-shippers are one example that comes to mind. Despite the fact that dropshipping isn't prohibited by Shopify's terms of service, dropshippers face a lot of chargebacks and disputes. As a result, Shopify will advise the drop shipper that they need to locate a high-risk payment gateway before continuing to accept payments.
While not being allowed to process credit card transactions related to vaping is upsetting, the good news is that Shopify will let you keep your account as long as you locate a high-risk processor.
If your payment processing with Shopify was discontinued, contact us right once to get your high-risk payment processing back up and running.
Shopify may retain your funds until they assess the status of your account if it was cancelled. This period can last up to 180 days from the moment the hold was placed.
The distinction between a vape account and a low-risk merchant account
There are a few key distinctions between these two sorts of accounts. The fundamental difference is that if you are deemed high-risk, major banks and low-risk processors would close your account or refuse to cooperate with you.
Fees will also be higher as a result of the added risk that processing businesses and banks are taking on.
Working with a high-risk processor safeguards your company from having its assets frozen or held in the long run, while also allowing you to have worldwide coverage and process sales almost anywhere in the globe.
Finally, EDataPay.com provides additional chargeback protection to all merchants, as chargebacks can devastate a business if not handled correctly.
What Is The Definition Of A Paraphernalia Merchant Account?
Equipment utilized for a specific activity is referred to as paraphernalia.
Paraphernalia is a broad phrase that refers to a variety of smoking accessories such as rolling papers, bongs, rolling machines, ashtrays, and glass pipes.
EDataPay.com accepts payments for all things vaping, as long as they're legal.
How Do You Pick The Best High-Risk Vape Merchant Account?
It's critical to find dependable payment processing that meets your company's requirements. Because vaping is a high-risk business, you'll need to work with a payment processor that specializes in high-risk sectors.
Make sure you apply for many high-risk accounts and have interactions with potential processing businesses on top of that.
The more questions you ask your processor, the better you'll be able to compare what different companies have to offer.
Is Your Vape Merchant Account Being Closed By Your Credit Card Processor?
You're in good hands if your credit card processor shut down your online vape/e-cigarette business. Most standard processors and banks will not permit the sale of vape/e-cig products because the vaping sector is considered high-risk.
Our team can swiftly get you pre-approved and back to processing payments by just filling out the application below.
If your account was previously terminated because you violated your provider's terms and conditions, there may not be much you can do. As a result, getting back up and running/processing payments is critical, and we're here to assist.
EDataPay.com is familiar with the intricacies of the vaping industry and knows what it takes to advance your payment processing.
We have many personal ties with acquiring banks, and we can get your vape/e-cigs merchant account up and running and processing payments in no time without danger of it being terminated.
eDataPay focuses as a full service Payment Service Provider in the high-risk payment processing market, giving e-commerce merchants credit card processing and alternative payment options tailored to their enterprises, with ownership having over two decades of expertise in the field.
Fill out the application below to see what EDataPay.com can do for your vaping business in terms of decreased rates, enhanced chargeback support, and 24/7 customer care.
Ready To Start Accepting Payments?
Ready To Start Accepting Payments? Our team is dedicated to providing innovative solutions and unparalleled customer service. Discover our customized solutions for high-risk industries.