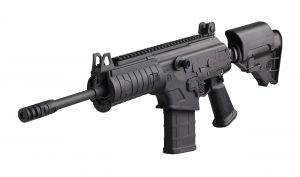 The credit card processing solutions partner for the firearms, ammunition and accessories industries, we specialize in providing reliable, low cost, and simple debit and credit card processing.
eDataPay.com places an emphasis on providing credit card processing for gun sellers.
A retail firearms merchant account enables businesses to accept face-to-face credit and debit card transactions from a traditional credit card terminal, wireless, or point of sale system. Retail firearms merchant accounts are ideal in a retail setting with reliable wired internet connections.
Gun Sellers Are Getting Blacklisted
The increasing popularity of mobile and online credit card processing solutions has led many firearms dealers to seek out these services for use at gun shows and in their online gun sales. Unfortunately for these merchants, nearly all of the leading mobile and online merchant account providers—including Square, PayPal, Intuit GoPayment, and First Data—are now refusing to process online and mobile firearms transactions. This has resulted in numerous complaints among firearms dealers who have found sudden holds placed on large payments that were processed through entirely legal means.
These Processors Support the 2nd Amendment
In response to requests for a list of gun-friendly credit card processors, we have created this breakdown of the top merchant account providers that allow gun dealers and gun shop owners to accept credit card payments for gun and ammunition sales. These providers can only process online firearms transactions between Federal Firearm License (FFL) gun vendors; in other words, they cannot enable merchants to sell guns directly to consumers over the internet. However, most of them can supply in-store credit card processing for direct consumer sales. It's best to contact several providers to confirm what each company can and cannot support and to compare service offerings.
Apply Today for the best set up you will need for In Store, accessories and online store TODAY!
To get approved for a merchant account in 24 hours
Apply here or call +1-561-395-9554.
Get In Touch with eDataPay Banking Specialist:
https://edatapay.com/application-form
Phone:
+1-888-395-9554
Fax:
+1-888-909-0138
Email:
info@eDataPay.com
US Mailings Address:
20423 State Road 7, Suite F6-524, Boca Raton, Florida, 33498 USA.