CBD Payments and Banking
Account Holder for CBD Products
The market for CBD oil and related items is a new one that is growing quickly. Even though CBD has life-changing benefits for many people around the world without the psychoactive effects of THC, the CBD industry is still looked down upon and banned. Due to the industry's bad reputation, it may be hard to get a high-risk CBD merchant account.
eDataPay Card Payments, a well-known provider of payment processing services, offers CBD merchant account services. This is for a sector that banks and ISOs consider to be high-risk. Here, there is no shame. CBD will soon be known as a useful medicine by the rest of the country. It is used in many different ways all over the world.
CBD has become more popular in the U.S. because of eCommerce, but businesses are still having trouble finding CBD payment gateways and credit card processing that works for both them and their customers.
Don't let a merchant processor take a big chunk of your money as the CBD industry grows to be worth billions of dollars. Work with our experts at eDataPay Card Payments to find ways to cut costs.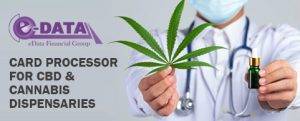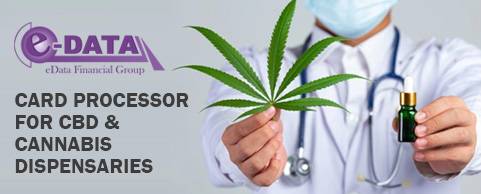 Advantages of Choosing eDataPay as the Partner for Your CBD Merchant Account
Because CBD businesses have grown so quickly in the past few years, banks and resellers ISOs see a new billion-dollar market that is growing and want to get a piece of it. Businesses that sell CBD must be able to accept credit cards, just like businesses that sell anything else. eDataPay Card Payments will help you through the ups and downs of this process so that you can get a merchant account and a backup account for your CBD business.
Thanks to the relationships we've built with banks and ISOs over the past 20 years, eDataPay Card Payments is able to offer high-risk merchant accounts in the CBD industry and elsewhere great service and low rates.
It's good to work with someone you can trust, especially when it comes to money. At eDataPay Card Payments, we offer that level of honesty and openness. We take care of your CBD merchant account and payments so you can focus on running your business.
How CBD is used and what it is used for
CBD lotions and creams and edibles like gummies and chocolates
CBD for pets: • Tinctures • Vape cartridges • Food and water • Bath and body
Experience. Know How. Easy to get. Best Prices.
Why Is a CBD Merchant Account So Hard to Find?
A CBD merchant account can't just be given to anyone. State laws about CBD are different, and because CBD is closely related to marijuana, it still has a bad name. Banks are reluctant to work with companies like these.
Again, we know better, but the old guard in power is fighting to keep their beliefs. Until the rest of the world catches up, it will be hard for CBD commercial banking to be accepted. Don't worry about it, we can help.
EDataPay Card Payments keeps an eye on CBD laws all over the country. We plan for changes and do everything we can to keep CBD credit card processing going smoothly.
We handle merchant accounts for CBD businesses that make millions of dollars and CBD businesses that are just getting started. In this case, the size doesn't matter as much as the ability to accept and handle payments for your CBD products.
Why are banks hesitant to give CBD merchant accounts?
Businesses in the CBD sector have trouble getting a merchant account because there aren't enough rules about it. Banks and ISOs don't know if a business is selling CBD with less than 0.3% THC (which makes the product legal by FDA guidelines).
Some banks offer merchant processing for CBD businesses, but they can only handle a small number of customers at once. When they stop taking their business, another bank will come in and take it.
Not all institutions pay enough attention when writing these accounts, which is a shame. Because of this, some banks have stopped doing business with CBD companies for the time being. CBD credit cards can only be used at a small number of places, and there is a long list of people who can use them.
CBD merchant accounts that accept card payments through eDataPay will have lower fees.
Even though a typical merchant account is seen as low risk by the merchant processing business, the CBD market is seen as high risk. This doesn't mean you have to pay a fortune for merchant services. By reducing or getting rid of chargebacks, eDataPay Card Payments will help your CBD business lower its merchant account costs.
What Does the 2018 Farm Bill Mean for Your Business?
Marijuana is on Schedule 1 of the FDA's list of drugs. CBD is not the same as marijuana, so the government does not treat it the same way.
The 2018 Farm Bill says that CBD with 0.3% or less THC is not a schedule 1 controlled substance. However, each state has its own rules and regulations, which can change at any time.
Because CBD is not a Schedule 1 drug, big banks and ISOs have entered the CBD market. All CBD accounts were approved with the least amount of paperwork possible, which was a driver's license, a voided check, a bill from a utility company, and an application. People who had been approved for a CBD merchant account had the rug pulled out from under them because the underwriting was so loose and because each state has its own rules. Many CBD businesses had to shut down because of this.
Soon, different banks had different requirements for underwriting, which could have included a charge of accounts, a license from the Department of Agriculture, a full list of products, and much more. Because these criteria were not all the same, banks were able to come up with better ways to process CBD merchants.
Still, the mess is a good way to make money. As big companies made money off of the CBD boom, the market for CBD has grown to be worth $1 billion. eDataPay Card Payments gives your CBD Company options, no matter what the local laws are at the moment.
Your CBD business can get help from eDataPay and Media's consulting services.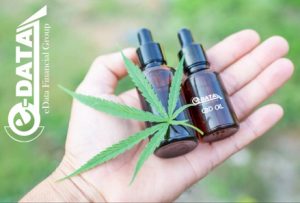 We can help you figure out how your CBD payments business makes money because we are on your side.
Unlike our competitors, we help your business get fast approvals and keep doing well with merchant processing. We can only do well if your CBD business does well.
The experts at EDataPay Card Payments help you plan and get the most out of your CBD merchant account. For example, you can cut those rates with the help of our tips for preventing chargebacks and save money for your business. We will help you grow without merchant processing limits getting in the way. We like to set up backup accounts for all of our clients so that you have an extra layer of security in case an account is closed for any reason.
Call us to see what makes EDataPay Card Payments different.
How to Apply for a CBD Merchant Account?
Even though the national debate about legalizing marijuana is still going on, it is still considered bad to use CBD, which is not the same thing as marijuana. Even though it has been controversial, many doctors have talked about the health benefits of this alternative therapy, especially when it comes to treating epilepsy and depression.
If you run a CBD business, you might have trouble getting a payment processor because you are a high-risk merchant. But if you follow these tips, not only will the application process be easier, but your chances of being accepted will also go up.
Always give simple , clear and accurate information about the CBD product.
One of the reasons the CBD industry is so controversial is that there aren't enough rules to make sure that CBD products are only used for medical purposes and not as a way to get high.
So, if you don't want to upset banks and other financial institutions, make sure your product descriptions are clear, complete, and accurate. Most merchant account providers would only work with businesses that sell CBD products that have less than the legal limit of 0.2% THC in them.
Make sure you have good credit and are in good standing.
You already work in a controversial field, so banks don't need any more warning signs to doubt your credibility. If you don't already have one, now is the time to set one up and keep it up to date so that it's easier for people to trust you as a business.
If your business already has a bad credit history, it's important to improve it. Pay off any debts you have, save up enough money, and watch out for chargebacks. These things could make it harder for you to get an account.
Make sure you have everything you need.
Personal, Financial, Websites, Know Your Customer, and more…
In addition to the application, you must also make some supporting documents to show that your CBD business is real. These include a valid government ID, like a driver's license, your most recent three months of bank statements, your EIN or SSN, a bank letter or a pre-printed, void check, and, of course, a safe and working website. When underwriters look at your application for a CBD merchant account, they will look at these documents. Having them on hand will show banks that you are reliable, ready, and trustworthy, which will only increase your chances of being approved.
Look for eDataPay and NMI as payment processing gateway.
It is very important to find the right partner for payment processing who can give you a high-risk merchant account. First of all, your payment processor needs to be able to handle high-risk transactions if you want to avoid friendly fraud and high chargeback rates, both of which could seriously hurt your reputation. It wouldn't hurt to find a payment processing gateway that already has point-of-sale (POS) if you need it. You can select among the top POS systems for CBD stores with the aid of EDataPay Card Payments.
You should also look for a banking partner like eDataPay that has reasonable fees so that you don't spend more than you earn.
How well-prepared you are when you apply for a high-risk CBD merchant account will determine whether or not you get one.
If this sounds like something that could benefit your company, please contact us at eDataPay.com.
Every merchant will need a strong, reliable payment gateway that gives him full control over the business customer's information and gives him options for rebilling and continuing payments.
Processing Solutions for High Risk and Hard to Place Merchants
eDataPay Payments offers the next generation of high risk payment processing with our commitment to providing extremely low rates, white glove service and a consultative approach to all our merchants.
Recently ranked "Best for High-Risk Businesses" by Money.com.
The lowest rates available for high risk credit card processing with no arbitrary fees or processing minimums.
Availability of alternative payment processing solutions such as E-Check and ACH processing.
Relationships with multiple processors and banks, in order to place our merchants into the best processing programs.
Dedicated support teams focused on delivering VIP service and support to our high risk merchants.
A commitment to providing best-in-class EMV/NFC terminals, payment gateways and shopping carts.
Low Rates + Amazing Deals on New Equipment from the Leader in Payment Solutions.
Get high risk merchant accounts and nearly instant approvals for your ecommerce store.
High Risk Credit Card Processing Made Easy!
Apply today & start saving money tomorrow!