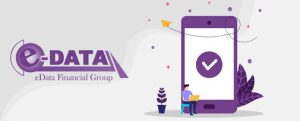 eDataPay WooCommerce Subscriptions
With US , EU and Latin American Banks eDataPay is ready to set you up with Membership, recurring rebill services today.
eData Financial with eDataPay Subscription Payment Methods & Gateways
Build, Grow, and Scale faster than ever with eDataPay
Subscription and Membership Merchant Accounts
Subscription Merchant Account
Many companies use a recurring paying model, but subscription merchant account services are becoming more difficult to find. When there are so many constraints around these payments, many of these merchants have wondered how to set up automated payments for their businesses. The subscription billing model is slightly different from the continuity merchant account sector, yet it shares many of the same issues. While most payment processors will not accept a subscription billing model, companies like eDataPay Payments Platform can help.
Recurring Payment Processing Options
Businesses that employ a billing strategy that necessitates the usage of a subscription billing provider have a few payment choices. Depending on the goods and the selling price, one solution may be preferable to the other. The following are the most frequent billing services include:
Accepting credit or debit cards is one of the most frequent kinds of online payment and one of the simplest ways to begin accepting e-commerce purchases. While rebilling is a simple operation, some subscription businesses have struggled with the ease with which customers can cancel payments and clawback earlier payments.
Electronic Check Processing: The use of eDataPay electronic check has filled much of the void left by the credit card industry. Merchants have begun to accept and fully utilize ACH &  echecks as a low-cost way to accept payments. The limited liability, when compared to credit cards, have also made it a preferred means of our rebilling customers.
Start your Subscription Billing Services
Businesses that provide recurring and subscription payment services require a dependable payment processor to expand their operations. Working with a payment services provider who cannot guarantee merchant account longevity will result in a considerable loss of revenue for the merchant. Merchants won't have to worry about their merchant account if they work with an experienced processor like eData Payments. Our secure payment gateway complies with all PCI requirements, and our banking partners are experts in recurring billing payment services.
Merchants with any questions, or ready to get started with our application process, feel free to reach out to eDataPay US and EU Spain offices recurring billing payment processing team. eData representatives will be more than happy to help answer any merchant's question or to give an estimate of what we can save you over our competitors.
The card associations have continually increased the restrictions and guidelines surrounding the subscription business model. These changes have only made it more difficult for merchants to grow their subscription businesses while navigating through the various regulations.
Many merchants have begun to accept electronic checks as their preferred way of payment as a result of these changes. While e checks are not as widely accepted as credit cards, with a little training, shops have discovered that receiving e checks is as simple and automated as accepting credit cards.
Extensions for Automatic Payments
The following payment gateway extensions are part of the official WooCommerce marketplace and handle automatic recurring payments. This implies they're covered by WooCommerce.com's customer service and support.
Payment gateways come with a variety of functions. The tables show the Subscriptions features each WooCommerce payment gateway supports, along with a description of each feature below the table.
This guide is based on the official WooCommerce extension for each payment gateway. It does not mean automatic payments are supported when:
Using an extension that was not purchased or downloaded from WooCommerce.com.
Using a third-party hosted checkout system to access one of these gateways.
Integrating one payment gateway with another unless it is also specified above. Customers can, for example, use the Braintree for WooCommerce plugin to purchase subscriptions and have future automatic recurring payments processed with PayPal, which is why there is a row in the table above for Braintree (PayPal). Other payment gateways that accept PayPal payments, however, cannot be utilized to create subscriptions with automatic PayPal payments.
The table also refers to the latest version of the payment gateway extension. If you have an outdated version installed, automatic payments may not be enabled. You can check the latest version by viewing the changelog for each extension. To view the changelog:
Click the name of the extension in the table. This takes you to the product page at WooCommerce.com.
Find Changelog on the eData or this page.
Click the links, and compare your version to the current version one.
Explanation of eDataPay membership rebills Features
Subscription Suspension, Cancellation or Reactivation: A store manager or customer can change the status of a subscription directly from your store, i.e., without visiting the payment gateway.
Multiple Subscriptions: Customers can add multiple subscription products to their shopping basket and proceed to checkout. More information can be found at the Guide to Multiple Subscriptions.
Changes to the Recurring Total: As the store manager, you have the ability to adjust the recurring amount charged for renewal payments.
Changes to the payment schedule for a membership, such as the expiration date, trial length, or next payment date, can be made manually by the store manager.
When a customer's recurring payment method for a subscription changes, a payment gateway is provided as an option. When a consumer pays for a failed renewal, Subscriptions can adjust the payment method used for future recurring payments.
Payment Gateway Changes for Shop Managers: When changing the recurring payment method for a subscription on the Edit Subscription screen, the store manager is given the option of using a payment gateway.
PayPal Standard Limitations
Although Subscriptions feature PayPal Standard for free, it is one of the most limited payment channels. The Limitations of PayPal Standard document outlines the various drawbacks of PayPal Standard as well as ways to avoid using it.
We strongly advise you to upgrade to PayPal Payments.
Your success is our priority.
561-395-9554