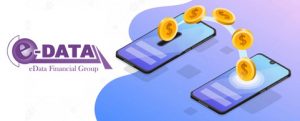 Which online payment method will work best for your business?
There is no universal payment method that works for each market.  The eDataPay Group payment platform allows you to localize payment experiences, so your consumers are receiving the most relevant payment options. This is based on geolocation, history and risk assessment. With one integration you can connect to over 200 payment methods and over 80 different payment providers. Find out more about what eDataPay Group can do for you and for a platform demo contact our sales team who will be happy to answer any of your questions.
The benefits of offering different online payment methods?
Increase your global reach: As you expand into new regions, accepting local payment methods is essential in order to reach as many consumers in your new markets as possible.
Increase conversion rates: Consumers have a habit of abandoning the shopping cart if their preferred payment option isn't available. Providing the right mix of payment methods for your customers can dramatically increase the chances of a successful transaction.
Protect against fraud and disputes: Better manage the risks involved with online payments by choosing payment methods that match your risk preferences.
Reduce your transaction costs: Payment service providers and payment methods and have different cost structures. Depending on your business model and where your customers are located, certain payment methods may or may not be relevant. Use an acquirer agnostic platform to connect to the most appropriate provider and methods for the markets you sell in.
Provide backup payment methods: By connecting with multiple payment methods you can protect your business against payment outages. So if your payment service provider or acquirer were to unexpectedly go down, you would still be able to give your consumers another payment option. This increases the sales rate and reduces payment churn
Credit/Debit Card payments
Card payments are still the most popular payment method in eCommerce. They are accepted across the world and can be used to make quick and simple purchases.
Who uses this method? Credit cards are popular across all demographics and are easy to make payments. However, there is a clearer preference in more developed eCommerce markets, such as Europe and the Americas.
eWallet
An eWallet or digital wallet is an electronic service, which can be used online or on a mobile phone. It securely stores users' payment information and passwords, allowing them to make and receive electronic payments in-store and online. It can be linked to bank accounts, crypto accounts, and other methods of payment. Some of the most popular wallets are Google Pay, Apples Pay, Ali Pay, and Grab.
Who uses this method? As more and more purchases are being made online, eWallets are growing in popularity as a simple way to manage online and offline transactions. They are popular across all markets.
Open Banking
Open banking is part of the PSD2 and is a financial technology that refers to: The use of open APIs that enable third-party developers to build applications and services around the financial institution. This gives greater financial transparency options for account holders ranging from open data to private data. Some popular open banking methods providers include Trustly and Sofort.
Who uses this method? After the PSD 2 European Directive, open banking is growing in popularity across Europe as well as the USA.
Buy now pay later
This is a payment method that is popular among the younger generations and is pretty much self explanatory. It lets customers buy now and pay in installments over time. Buy now pay later methods are often used by retailers selling high value merchandise, like white goods or those that want to increase the average cart size and reach new customers such as fashion retailers.
Who uses this method? With more people turning to online shopping, buy now pay later is a great way for consumers to try before they buy. With younger generations not necessarily having access to credit cards these services let them make purchases which would otherwise be out of reach and allows them to pay via small, interest free installments.
Vouchers
Online Payment Vouchers are prepaid vouchers that provide customers with a pin which represents an alternative, safe and secure method to purchase products and services online. Vouchers can be bought at brick and mortar shops with cash and do not require users to have a credit or debit card.
Who uses this method? As said they are great for people who do not have a bank account but they are also popular among those who want to keep their online spending anonymous as no personal data is required. This method is popular within Latin America, and CEE.
Bank Transfer
A bank transfer, also known as a wire transfer, is a payment method that allows consumers to transfer money directly from their bank account into another anywhere around the world. It is perceived as having an additional layer of security, as transactions require authentication through the customer's bank.
Who uses this method? Bank Transfers are most popular across Europe. 
Crypto
Cryptocurrencies are a borderless means of exchange, allowing for instant transactions across the world. Cryptocurrencies are not attached to regulated fiat currencies.
Who uses this method? Cryptocurrencies are gaining in popularity, and they have no clear demographic. What we can see is that it is being adopted more quickly by those in developing countries than developed.
Carrier Billing
Direct carrier billing ("DCB") allows users to make purchases by charging payments to their mobile phone bill. This payment method is available to all smartphone and feature phone owners. The only thing needed to confirm payments is a device with a SIM card.
Who uses this method? Carrier billing is a popular payment method globally especially among those who do not own a credit card. It is a solution used across all markets.
561-395-9554