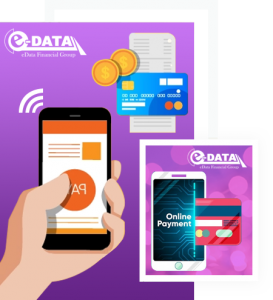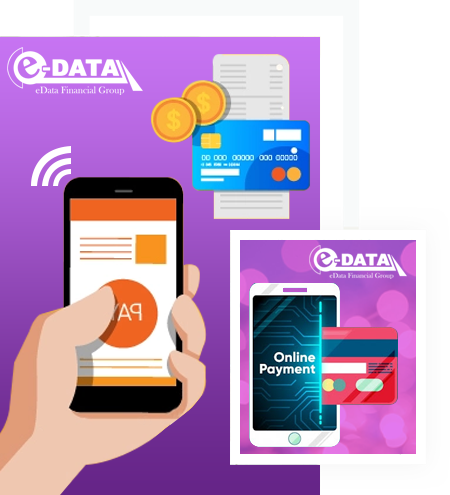 Recurring Payments Merchant Account
Does your business have a recurring billing model?  You've come to the right place.  Quickly set up recurring payments for your customers and watch your profits grow.
Unlimited Recurring Payment Plans.  Customizable recurring billing plans are convenient for customers.  And profitable for you.   
Competitive Rates. Low rates with top-notch technology.  Contact us today for a no-obligation rate comparison.
Fast Approvals. Quick approvals speed time to market to get you more orders quicker.
All Business Types Accepted. Companies in all industries benefit from recurring payments, including low risk, standard risk, and high risk merchants.
Stabilize Cash Flow "Set it and Forget it" recurring billing protects revenue and extends the lifetime value of customers to your business.
Multiple Payment Methods. Accept recurring payments from all debit cards, credit cards, ACH, and electronic checks.  The more ways you accept recurring payments, the more money you make.
What are Recurring Payments?
Recurring payments are often referred to as autopay.  Your customers give you authorization to charge cards or debit bank accounts to pay for goods or services on a regular, recurring basis.  Payments continue until the end of the billing term or until the customer cancels the service.
Recurring payments can be used to pay for any type of goods or services.  Most Americans regularly pay household bills, car loans, mortgage, rent, insurance and other monthly bills with autopay.  Recurring billing is a familiar and trusted payment method for US consumers.
Companies in all types of businesses use recurring billing models.  Common examples of recurring billing include subscriptions and memberships, entertainment, repayment of loans, property management, and health clubs.  However, businesses selling any type of product or service can benefit from recurring payments, particularly if the amount of the payment is the same over a period of time.
Recurring billing is also great for installment payments to make it easier for customers to pay for a higher ticket item over a period of time.  An example of this is "3 easy monthly payments of payments of $99.95".  This is useful for all types of businesses.   In fact, even dentists and doctors commonly offer recurring payments for procedures that are not covered by insurance.
Recurring billing ensures prompt payments, protects cash flow, and reduces billing and collection expenses by automating payment processing.  Recurring payments enhance customer satisfaction by making it convenient for customers to do business with you.
Recurring Billing Features / Benefits
Unlimited customizable recurring payment plans are a standard feature on all accounts.  Accept recurring payments through all sales channels by setting up recurring billing plans for your customers.
Customers can authorize you to accept recurring payments when purchasing online.  Or your representatives set up recurring billing by mail or phone (MOTO) using virtual terminals.  Or you can obtain customer consent for recurring billing through written or digital authorization.
Multiple billing profiles.  Allow buyers to select the payment plan that works best for them. For example, you can offer monthly plans at one rate and weekly plans at another rate.
Different initial and recurring amounts. Different amounts can be specified for the first billing and subsequent billings. Great for offering special rates or trial periods.  Or larger down payments on products followed by smaller payments for installment billing.
Configurable time frames.  The duration of billing terms can be configured from one time to unlimited.
Automatic re-billing. Transactions can be automatically retried if not successful the first time.  Extremely effective used in conjunction with our card updater service.
Robust cloud reporting.  Manage & control your recurring billing transactions.  Extensive customizable reporting included
Account Updater Service for Debit / Credit Card Recurring Payments
One in five US credit & debit cards are reissued each year. Cards are reissued for many reasons including lost / stolen cards, data breaches, expired card dates, and bank mergers.  Regardless of the reason, updated card data needs to be obtained for a recurring card payment to be approved.
Advanced payment processing technology now automates the process of updating card info.  When a card is declined, the updater service connects with the card issuing bank to obtain the new card data.  The recurring payment is then approved.
Save time, money & expense required for manual updates.
Stabilize cash flow. Recurring billing continues uninterrupted.
Increases the lifetime value of customers.
Improves customer satisfaction.
Although account updater services are exceptionally helpful, the service will not be able automatically update some cards.  In these instances, you still may need to contact customers to obtain the updated card information.
Applying for Recurring Payments Merchant Accounts
Applying for recurring payments merchant account with eDataPay.com is a straight-forward process.  You submit an application along with supporting documentation about your company. Application is always free with no obligation.  Accounts are approved in 1-3 days.
Supporting documents include: Color copy of ID for signer on account, bank statements, processing history, voided check from depository account, and business formation documents.
It's helpful if the signer on the recurring billing merchant account has good personal credit.  If credit is not good, adding a co-signer with good credit will help get the account approved.
Once the application package is received, the underwriter team verifies the information on the application form.  Then, supporting documents are reviewed.
The underwriting team then approves your recurring payments merchant account.  Your MID (merchant identification number) is assigned.  You receive a secure login to the recurring billing gateway.  And you can begin processing immediately.
561-395-9554