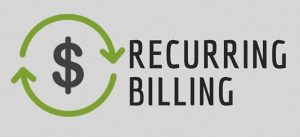 Recurring billing is a payment model that enables business owners to charge their customers at predefined intervals (weekly, monthly, annually, or custom intervals), for the products or services they purchase.
eDataPay is an automated solution, designed for ecommerce businesses and service providers that rely on recurring billing. While no equipment is required to operate the service, eDataPay has a list of certified terminals that integrate with its technology. This hardware can be provided by eDataPay to speed up the process of getting merchants online.
Recurring billing occurs when a business automatically deducts a customer's payment on a regularly scheduled basis.
Bill international customers and let them pay with their preferred payment method.
Merchants who partner with eDataPay have access to the company's special services, such as the eDataPay Account Updater, which helps reduce the large number of bounce-backs merchants endure each month on recurring payments. Bounce-backs generally occur when a customer's card has been canceled or expired, creating an inconvenience for both the business and the customer, who may have simply forgotten to notify the business that the card number had changed.
Easy transition process, bringing all recurring accounts over automatically.
Special features take care of expired cards and bounce-backs.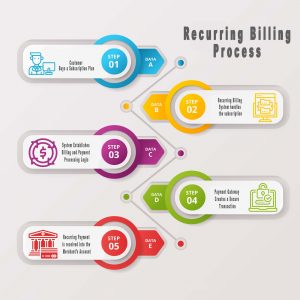 Recurring billing has become one of the hottest strategies in digital marketing since consumer buying habits are now trending more toward simple and hassle-free shopping experiences. When businesses set up products or services as recurring billing/subscriptions they are able to have a continuing relationship with consumers since the business-customer relationship does not end with the swipe of a credit card. But this business strategy is also fairly new to many consumers. So before a business jumps into using a subscription business model, a thorough explanation may be needed since some consumers may not be familiar with how recurring billing works.
To get approved for a merchant account in 24 hours
Apply here or call +1-561-395-9554.
Get In Touch with eDataPay Banking Specialist:
https://edatapay.com/application-form
Phone:
+1-888-395-9554
Fax:
+1-888-909-0138
Email:
info@eDataPay.com
US Mailings Address:
20423 State Road 7, Suite F6-524, Boca Raton, Florida, 33498 USA.