PCI
Payment Card Industry Data Security Standard
PCI stands for "Payment Card Industry Data Security Standard". It is the term used to described the compliance that is necessary in order to transmit, store, handle or accept credit/debit card data. The full acronym is PCI DSS, but it is usually referred to as PCI for short.
The Payment Card Industry Data Security Standard is an information security standard for organizations that handle branded credit cards from the major card schemes. The PCI Standard is mandated by the card brands but administered by the Payment Card Industry Security Standards Council
Each goal can be further expanded to cover the 12 requirements of the PCI-DSS.
Build and maintain a secure network.
Protect cardholder data.
Maintain a vulnerability management program.
Implement strong access control measures.
Regularly monitor and test networks.
Maintain an information security policy.
Our enterprise payment gateways platforms branded for eDataPay Group are PCI 3DS certified and equipped with a PCI-DSS Level 1 compliant Card Vault that is in line with state-of-the-art GDPR data security requirements. eDataPay Group Card Vault allows you to store and tokenize your customers' payment data, ultimately granting you the highest degree of freedom from acquirers and payment service providers (PSPs).
Choose eDataPay Group as your global payments hub solutions to be fully compliant with financial regulations and have a strong hand during transaction volume negotiations with PSPs.
Card-On-File, On-Demand & Recurring Payments
The 1-click checkout has long been established in the world of eCommerce. Customers are offered the option of storing their payment data, such as credit card and bank details (card on file), making it much quicker and easier to complete subsequent purchases. This has a positive effect on conversion rates and customer retention, and also makes it possible to handle recurring payments.
4 Levels of PCI DSS Compliance
There are four (4) levels of PCI DSS compliance based upon how many payment card transactions are processed in a year by the entity as follows:
Level 1  – >6 million transactions
Level 2  – Between 1-6 million transactions
Level 3  – Between 20,000 and 1 million transactions; and
Level 4  – <20,000 transactions.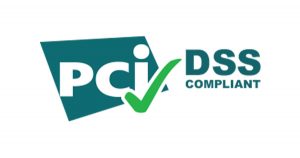 To get approved for a merchant account in 24 hours
Apply here or call +1-561-395-9554.
Get In Touch with eDataPay Banking Specialist:
https://edatapay.com/application-form
Phone:
+1-888-395-9554
Fax:
+1-888-909-0138
Email:
info@eDataPay.com
US Mailings Address:
20423 State Road 7, Suite F6-524, Boca Raton, Florida, 33498 USA.