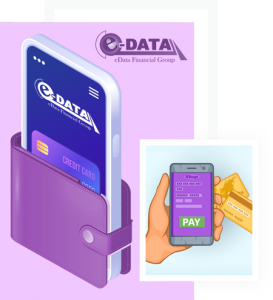 Vitamins, Skincare, Nutraceutical
The nutraceutical (or "Nutra") sector is not a laughingstock. In fact, the business is expected to reach a remarkable $671 billion in global revenue by 2024. We understand how challenging it may be to work with traditional payment processors, particularly when selling nutraceutical items and supplements online. We assist those in the nutritional supplement sector in obtaining the nutraceutical merchant account they require to stay fully compliant and operating at all times.
To sell supplements online, you'll need a merchant account.
If you opt to work completely offline, you will no longer be able to run a successful Nutra business and establish a brand. To optimize your opportunities and abilities to earn cash, you must establish an online presence, develop a website, and sell items, subscriptions, or services through an eCommerce storefront. Entrepreneurs and individuals alike can use merchant accounts to make cash from their own website or preferred eCommerce solution. With your nutraceutical merchant account, you may continue processing and keeping track of your transactions.
Square, Stripe, and Braintree are three of the most popular tier one payment processors on the market. These processors, on the other hand, do not support high-risk firms. Unfortunately, this implies that online supplement businesses will be unable to open accounts on these platforms in order to accept credit cards. Traditional banks are hesitant to lend to the nutraceutical industry, which is one of many hard-to-find business categories.
Why Use a Merchant Account for the Nutraceutical Industry?
Unfortunately, because nutraceuticals are deemed high risk, establishing a conventional merchant account is unlikely. Even if you are able to obtain a merchant account from a typical payment processor, your firm is still vulnerable to disruption. Selling nutraceuticals of any kind is against their service policies, and if they discover your company kind, your account will be canceled. Choosing to open a high-risk nutraceutical merchant account ensures that you can conduct business without fear of losing sales or the ability to acquire new consumers.
Promote your Nutra products, services, and subscriptions with a high-risk merchant account without jeopardizing your ability to generate purchases or complete transactions. High-risk merchant accounts are perfect for people who want to offer one-of-a-kind or alternative products that aren't typically found in the retail market. Regardless of the industry you're in, you'll be able to carry on business as normal with the correct payment processor.
Reasons behind Nutra's High-Risk Status
Running an internet supplement business may not appear to be high-risk, but doing business online is riskier than doing business in person. The following are some of the reasons why the nutraceutical sector is now viewed as a high-risk market by traditional payment processors:
Chargebacks: Chargeback rates in the online supplement and Nutra sectors are notoriously high. Unfortunately, industries with a chargeback rate of more than 3% are frequently branded as "high risk."
Fraudulent Charges: If fraud is a problem in any market or industry, traditional banks rapidly designate it as 'high risk.' The nutraceutical and supplement industry has a substantially greater fraud rate than other traditional markets due to its sheer scale.
In addition to these, many banks are wary of anything that is sold for client consumption. Consumers have high expectations for the supplements they use. If a consumer contacts them for clarification or is unhappy with the product, this could lead to more complicated complications. Supplement and Nutra firms, however, experience problems like this more frequently than any other industry, resulting in additional roadblocks and account issues.
Making an application for a High-Risk Merchant Account
Gather the required information before beginning the application process for your nutraceutical merchant account:
Banking Information: Personal and business banking account information along with statements (up to 3 months) may be requested.
Personal Details: Your Social Security Number (SSN) or Employer Identification Number (EIN) may be requested depending on how you intend to conduct business.
Credit Score: You may be requested to share your credit score along with your credit history, especially if you are applying for a high risk merchant account for the first time. Your credit history is a way for payment processors to determine whether or not you are qualified for a high risk merchant account within the nutraceutical industry (based on a variety of risk and market factors).
Industry Experience: If you have industry experience or experience with processing debit and credit card payments, this may help to get you lower processing rates.
Online Presence: Share your business' website when submitting your application so that the processor and the bank can be sure that you are compliant on all fronts.
Finding a nutritional supplement credit card processor is not only a method to keep your Nutra business running smoothly, but it's also a means to give your customers peace of mind every time they use their debit or credit card. Instead of worrying about your merchant account being locked or lost, focus on gaining new clients, stocking new items, and growing your business with a high risk supplements merchant account.
Finding a Reliable Supplements Merchant Account
The majority of nutraceutical merchants who come to us have recently had their old processor shut down. This frequently occurs as a result of the other bank and processor failing to properly underwrite your firm, leaving you vulnerable to fraud and chargebacks. EDataPay, on the other hand, isn't like that. We have the banking partnerships and underwriting in place to support credit card processing for nutraceutical supplements.
We'll assign you an account manager to assist you in remaining compliant, obtaining lower rates, and setting up a secure gateway. If you're having trouble with these challenges, you can use our in-house risk mitigation and chargeback management tools. Please contact us if you have any questions before, during, or after the application process. We're here to make sure your company succeeds.
EDATAPAY A COMPLETE PAYMENTS AND MEDIA ADVERTISING PLATFORM, ENGINEERED FOR GROWTH
LET US WORK FOR YOU TODAY
Payments for any business
From ecommerce stores, to subscription businesses, to platforms, Saas and marketplaces,
eData offer a complete stack for all your payments needs across channels.
To get approved for a merchant account in 24 hours
Apply here or call +1-561-395-9554.
Get In Touch with eDataPay Banking Specialist:
https://edatapay.com/application-form
Phone:
+1-888-395-9554
Fax:
+1-888-909-0138
Email:
info@eDataPay.com
US Mailings Address:
20423 State Road 7, Suite F6-524, Boca Raton, Florida, 33498 USA.