HOW DOES NMI PAYMENT GATEWAY WORK?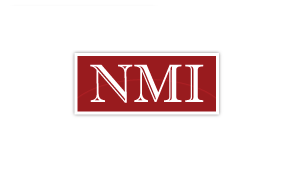 NMI and eData have been around for more than 20 years and works well with Windows, Linux, iOS, and Android. NMI has APIs that let you and your customers use the most up-to-date payment gateway features.
Network Merchants, Inc. (NMI) offers an e-commerce payment gateway with lots of features that works for both online and card-present (retail) businesses. Some of the things the gateway can do are: A Virtual Terminal lets merchants handle transactions from anywhere in the world on any device that can connect to the internet.
Network Merchants, Inc., or NMI, is a leading payment gateway service that helps high-risk merchant accounts get paid. It allows for the most customization and integration of any payment gateway on the market. NMI lets merchants accept payments in a variety of ways and places.
NMI enables full commerce from a single platform so that merchants and customers can have great payment processing experiences.
Also, NMI handles billions of dollars in payments every year, which is why over 130,000 merchants around the world trust it as their payment gateway authority. NMI payment gateways make it easy for high-risk businesses to accept payments quickly and get paid. This e-commerce tool is often used in card-not-present transactions because it acts as a virtual terminal. The NMI payment gateway makes payment processing easy because the approval and denial processes happen right away.
PAYMENT GATEWAY VERSUS PAYMENT PROCESSOR
Payment gateways and payment processors work together, but their main goals are different, so they are not the same thing. A payment processor can help a high risk merchant account get paid by a customer's bank. High risk payment processors work with both banks and card issuers to speed up the payment process. But payment processors don't have the power to say yes or no to a payment. This causes a transaction in the merchant account to be held up.
Only a high risk payment gateway can approve payments right away. High risk payment gateways are different from payment processors because they can approve or reject transactions right away. A high risk payment gateway both makes it possible for the transaction to happen and decides if it is valid or not. High risk payment gateways let business owners run their businesses however they want because they give merchant accounts quick access to their money.
With out-of-the-box integrations, you can go touchless even if you don't have a lot of development resources. The only partner you'll ever need for payment. Accept all payments across all sales channels.
NMI high risk payment gateways go one step further in payment processing by stopping fraudulent transactions from being approved. Since most online shopping is done without the cardholder being present, this makes it easy for fraud to happen. Since scammers don't have to swipe a real card, it's easy for them to make illegal payments over the internet. Still, the immediate validation of a purchase's authenticity by the NMI payment gateway keeps high risk merchants safer from fraud. The NMI gateway tool's feature protects not only your high-risk merchant account, but also your inventory and cash flow.
Virtual terminal for processing credit cards and ACH Email billing, recurring billing, a customer vault, a product/inventory manager, and a customer vault. Built-in level 2 processing,
If you are a high-risk merchant trying to decide between payment gateways and payment processors, EDataPay Group can help you find the best one for your needs. As a proud partner of NMI, EDataPay Group will make you a custom high-risk solution that you can easily add to your website, mobile app, or storefront. Contact EDataPay Group right away to get a free quote for an innovative NMI solution in as little as 48 hours!
WHAT FEATURES DOES NMI OFFER?
High risk gateway services from NMI have no limits on what they can do. When a merchant sets up an NMI gateway with EDataPay Group, they can use a virtual control panel that is only accessible through the NMI gateway login to access useful features. Merchants can look through the functions and add them to their high risk gateway processor from the virtual control panel. Your NMI payment gateway is perfect for your business because it has a lot of ready-to-use features.
NMI is a payment solution provider that offers online merchants software and hardware for processing payments, as well as an eCommerce payment gateway.
NMI is proud to accept almost every currency in the world, so merchants can take payments wherever they are. The NMI payment gateway can take payments from Visa, Mastercard, American Express, Diner's Club, Apple Pay, and Discover, among others. Also, the NMI payment gateway makes it easy to set up recurring billing by safely storing customer information and letting merchants schedule payments for the future.
Your high-risk business is easy to run with the NMI payment gateway, which has a unique feature that lets you manage multiple merchant identification numbers (MIDS) under one gateway. With the advanced transaction NMI interface, online orders can be sent through different MIDS so that high-risk inventory can be better managed. Using the advanced transaction interface as a starting point, the gateway keeps track of SKU numbers to make it easier to restock inventory.
Most importantly, every high risk NMI payment gateway comes with customer service and security that are well known. A team of more than 180 experts is ready to help merchants with technical and gateway support by phone or email. NMI has features like iSpyFraud and safe data encryption that keep user information private. With the payment card industry compliance security standards feature, merchants can be sure that their processing solutions are in line with the constantly changing rules in place today. Also, the software engineers at NMI are ready to make sure that your gateway has the features that are best for your high-risk industry.
INTEGRATIONS OF NMI
Network Merchants, Inc. (NMI) offers an e-commerce payment gateway with lots of features that works for both online and card-present (retail) businesses.
NMI has integrations that can help simplify the user interface so that the checkout process goes smoothly. Integrations are done by third-party companies that are trusted and that are experts in certain parts of the checkout process. NMI has good relationships with more than 150 shopping cart integrations that help check-out processes in many different industries. NMI gives merchants hundreds of high risk processors to choose from so they can finish their payment gateway. Use a high-risk processor who is ready and willing to take on the risk of your industry to help with your sales. Processor integrations are made for a wide range of industries to make sure that high-risk merchants are in compliance. Card Connect, Partners, and Pay Anywhere are three of the most well-known high-risk integrations for the NMI payment gateway.
The NMI high risk payment gateway can be used for more than just online shopping. Because NMI makes it easy to integrate mobile payments and apps, you can really process payments wherever your high-risk business takes you. The NMI payment gateway works well with iOS apps and makes it possible to buy things with Apple Pay with just one click. The software engineers at NMI give merchants a wide range of SDKs and APIs to choose from, so high-risk payment processing gateways are easy to set up on any platform.
With NMI Payment Direct Post, you can use the NMI API on your Magento 2 site to accept credit card payments. It works with a lot of payment gateways.
HOW CAN EDATAPAY GROUP ESTABLISH YOUR NMI GATEWAY?
eDataPay Merchant Services helps its clients find clear ways to handle payments. Even in high-risk industries, we offer great service to merchants of all sizes. Accounts that are a risk. Reporting in real time. Excellent customer service. Payment Partner You Can Trust.
EDataPay Group knows more than anyone else about high-risk industries. So, we work with one of the most reliable high-risk payment gateway providers in the business. EDataPay Group is committed to creating the high risk processing solutions your business needs to run smoothly. As people who have worked in high-risk fields for a long time, we know that quality and safety can't be compromised. At EDataPay Group, we are proud to offer NMI payment gateways to merchants at the lowest possible rates.
NMI and IRIS CRM have made big changes to our merchant payment gateway onboarding integration.
EDataPay Group is the place to go for high-risk merchants who want to set up reliable payment gateways. Our team of experts in processing can set up a high-risk merchant account for you in as little as 48 hours. Once you've been approved, EDataPay Group will build a perfect NMI payment gateway for your industry with the latest features and integrations. As a high-risk merchant, every choice you make is important.
Network Merchants Incorporated (NMI) is a top payment solution that provides its customers with excellent payment gateway services.
Trust the experts at EDataPay Group to keep your high-risk business safe and making money.
NMI is feature-packed
The NMI gateway is built to meet the demands of merchants with specific or unique processing needs.
Click here for a general overview of what a Payment Gateway does. For only $10/month, all NMI accounts include:
Virtual terminal for Credit Card and ACH processing
Email Invoicing
Recurring Billing
Customer Vault
Product/Inventory Manager
Level 2 processing built-in, Level 3 for $30 more
"QuickClick" checkout for easy website integration
iSpy Fraud Detection
… and more!
Every merchant will need a strong, reliable payment gateway that gives him full control over the business customer's information and gives him options for rebilling and continuing payments.
Low Rates + Amazing Deals on New Equipment from the Leader in Payment Solutions.
Get high risk merchant accounts and nearly instant approvals for your ecommerce store.
High Risk Credit Card Processing Made Easy
Apply today & start saving money tomorrow!