NFC Technology & NFC Mobile Payments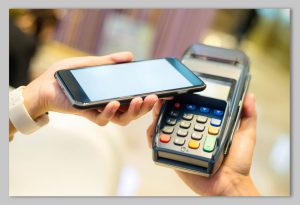 Accepting credit card payments isn't just a choice anymore. In a society that is slowly going cashless, it's an essential part of your business strategy. But sometimes it can feel hard to keep up with all the new credit card technologies, from EMV cards to virtual terminals.
NFC contactless payments are still growing in popularity at an exponential rate, but many business owners still don't know how NFC transactions work. That's why we've developed this complete guide to answer all your questions, from "How does NFC work?" to "Is NFC safe?" and more.
Near-field communication (NFC) technology has ushered in an era of secure and convenient payment transactions for both consumers and businesses of all sizes. Since Apple's launch of Apple Pay in 2014, NFC and contactless payment technology have made it simpler for customers to pay with devices such as smartphones and smartwatches.
The appeal of NFC's convenience factor among consumers is easy to understand. Payments processed using NFC-enabled mobile devices appear to be on course to account for more than $130B in consumer retail purchases worldwide.
But what does NFC mean, and what does it do? If you're scratching your head, you're not alone. Despite NFC and contactless payment's adoption by a larger audience of consumers and merchants, many small businesses, merchants, and retail consumers still don't know all that much about NFC or what it does. In light of the COVID pandemic and the sudden need for businesses to quickly adopt alternatives to in-person payment processing, though, it's more important than ever to understand the benefits that contactless payment processing such as NFC can provide.
Common NFC Mobile Apps
While new RFID applications are being created all the time, here are a few of the most popular choices for payments via smartphones or other smart devices:
Google Pay

Apple Pay

Samsung Pay

Visa PayWave

Mastercard PayPass
As NFC technology continues to grow in popularity, accepting credit card payments via contactless methods has become a key component in many businesses' in-person sales strategy. NFC is a safe, secure way to pay that is being adopted by more users, and by upgrading your systems to take these payments, you'll show that your business is evolving with the times.