Merchant Cash Advance
When you receive a merchant cash advance from eData Capital®, we'll provide you with a lump sum of capital in exchange for a percentage of your business's future sales. That means you'll receive working capital now, and we'll receive a percentage of your sales until the amount of sales we have purchased has been received.
Our Funding Advisors will work closely with you to create a funding plan that will help jumpstart your business's growth without maxing out your cash flow. Business owners averaging a minimum of $7,500 per month in sales over the last three months typically qualify for an MCA equal to 70-120% in funding, from as little as $3,000 up to $500,000. We offer both fixed and flexible repayment schedules, and there's no fixed term.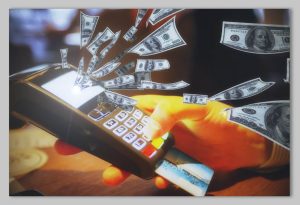 Merchant Cash Advances are Ideal for:
Businesses looking to grow without the hassle of a drawn-out application process at a traditional lender like a bank

Businesses investing in new marketing strategies to fuel growth and drive revenue

Businesses planning an expansion or hoping to capitalize on a new opportunity

Businesses requiring new or additional inventory for an upcoming promotion, the holiday season, or other large volume advance purchases

Businesses needing fast capital in 24 hours
The best program in the US out of Boca Raton Florida eData
Merchant Cash Advance
Merchant cash advances provide small businesses with an alternative from traditional bank loans. Business owners receive funds as a lump sum upfront from a merchant cash advance provider and repay the advance with a percentage of the business's sales
Merchant Cash Advance Details
LOAN AMOUNTS

$2,500 – $500,000

INTEREST RATES

10 – 350% APR

REPAYMENT TERMS

3 – 36 months

TURNAROUND TIME

1 – 7 days
Pros
Fast access to cash

Flexible repayment terms

Strong credit not required

You choose how to use

No collateral required
Cons
Very, very expensive (70% – 200% APR)

Minimum daily payment hurts cash flow

Doesn't help build business credit

May lock-in merchant processor

Must accept credit cards
A merchant cash advance is not a business loan but should be considered a cash advance based on the volume of your credit card receipts. The funding provider gets paid back by taking a portion of your future credit card sales each day. You can usually get approved in a day or two—with very little paperwork. But you'll likely pay for this convenience in higher interest rates. Because this option is more expensive than some other options, it's a good way to take advantage of a short-term opportunity that requires fast cash, but it can become very expensive if you're looking for money to bail you out of a financial bind. You don't want to get in the habit of relying on merchant cash advances since its higher cost can make it very difficult to manage future cash flow.