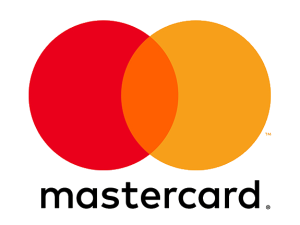 MasterCard is one of world's best known online payment methods and dominant credit card brands. MasterCard is truly a global payment brand, supporting 150 currencies with over 35 million acceptance locations (point-of-sale and online) in over 210 countries.
Mastercard Inc. is an American multinational financial services corporation headquartered in the Mastercard International Global Headquarters in Purchase, New York. The Global Operations Headquarters is located in O'Fallon, Missouri, a municipality of St. Charles County, Missouri.
MasterCard is a card payment method that can used for purchases at point-of-sale and online. Upon checkout in an online store, the consumer selects the MasterCard button or logo, enters their card number, expiry date and CVC2 (security code at the back of the card) and completes payment. Merchants receive instant confirmation of payment. MasterCard, similar to other credit cards used online, are known to be eligible for chargebacks: the cardholder reclaiming their money due to fraud or disputes. Merchants willing to accept MasterCard online can protect their card sales by using MasterCard SecureCode, a service that verifies the genuine cardholder at the moment of purchase. Online merchants are able to accept MasterCard payments either via direct solutions like PayPal and Click-and-Buy, or via MasterCard Payment Gateways and Payment Service Providers (see below). MasterCard credit card transactions are normally charged a commission of 1-3% per transaction (differs per merchant/country).
To get approved for a merchant account in 24 hours
Apply here or call +1-561-395-9554.
Get In Touch with eDataPay Banking Specialist:
https://edatapay.com/application-form
Phone:
+1-888-395-9554
Fax:
+1-888-909-0138
Email:
info@eDataPay.com
US Mailings Address:
20423 State Road 7, Suite F6-524, Boca Raton, Florida, 33498 USA.