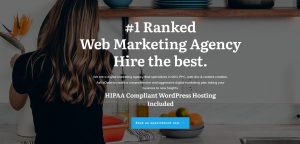 #1 Ranked Web Marketing Agency
Just hire the best.
eData Media Advertising provider is your best digital marketing agency and consultant that specializes in results base Digital Marketing in SEO, SEM, PPC, Web dev , US content creation and more.
Ask eData Media consultant to create a comprehensive and aggressive digital marketing plan taking your business to new heights. All free reports and consultation available now.
Click Here for the Free Questioner
eData Media offers Secure PCI and HIPAA Compliant WordPress Hosting to all our clients, Join us today!
DIGITAL MARKETING, SEO, PPC,
WEB DEV, SOCIAL MEDIA
CONTENT CREATION SERVICES
DRIVEN BY RESULTS ( CPA)
RANK HIGHER ON GOOGLE
OUR OFF PAGE STRATEGIES ROCK
GET MORE LIKES, VIEWS, CLICS, CALLS
MUST HAVE 1000S OF FOLLOWERS – EDATA CAN DO IT.
GET YOUR COMPANY VIDEO RANK BETTER THEN ALL YOURLOCAL AND NATIONAL COMPETITOR
BUILD YOUR BRAND
BUILD THE TRUST
Your incoming links and outside presence affects your SEO performance. We have a proven track record of creating campaigns that take advantage of powerful resources to establish our clients' websites as authorities in their industry. This ensures that each SEO campaign is a success by producing Page 1 results, driving relevant traffic to crucial pages.
Hire us to deliver organic results for your business and crush your competition.
DIGITAL & SOCIAL MEDIA MARKETING
Call us Today : 561-395-9554