Let us find the best payment processing solution
for your business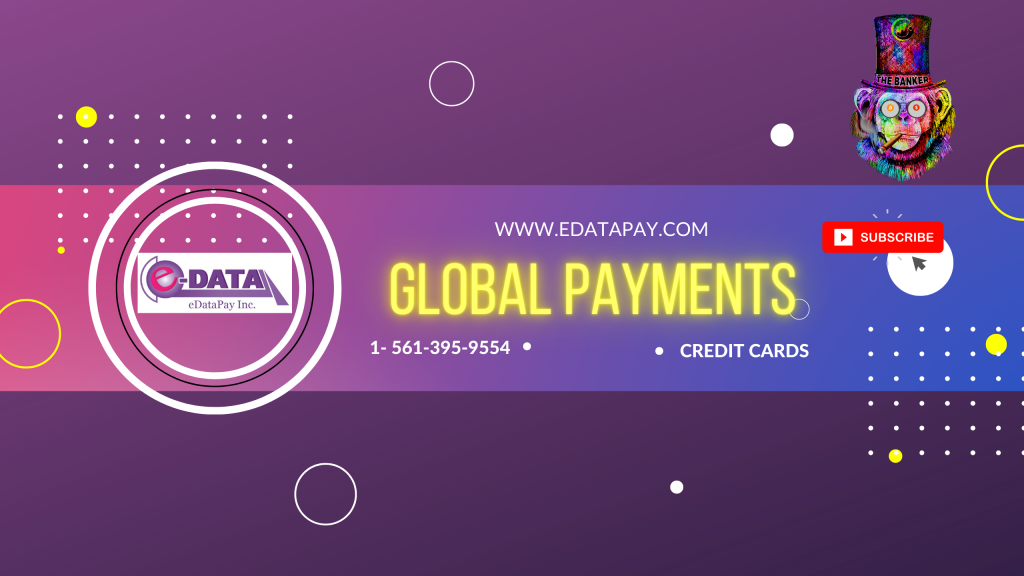 At eDataPay Processing we know everything high risk payments. If you are struggling to find a merchant account due to your industries risk, then look no further. We are the high-risk merchant experts that can help you no matter your industry.
Usually, your industry will fall into the high-risk category for multiple reasons. It may not feel fair, but the acquiring banks make the final call and carefully evaluate their risk along every step of the way. Our team of high-risk payment processing experts has connections with domestic US and offshore banks that are willing to serve most industries.
Don't get caught working with a lazy broker or ISO. We have a team of experts who have a range of payment solutions for every industry. EDataPay Processing has direct relationships with the banks and ISO's who service the high-risk industries. With these connections and the volume of merchants we board, we are able to negotiate the best terms and rates for you.
eDataPay Processing only works with the best high-risk payment processing solutions. At the end of the day, we only get paid when you get paid, so we put a large focus on working with solutions that will have the most longevity in your industry.
Instant fund transfers via secure payment channels? No wonder why more and more buyers prefer going cashless. But despite the convenience and comfort of paying with a card (whether physically or virtually), the risks of fraud and data theft make some buyers wary. And that's what payment processors are for — these services provide the tools and solutions to keep cashless payment safe and clean.
Finding a reputable payment processor might not be easy for high risk merchants. With so much red tape along the way, applying for high risk payment processing requires slightly more effort, time, and meticulous consideration than usual. But play your cards right, and you should be able to find the perfect payment processing partner to cater to your high risk business needs.
What is High Risk Payment Processing?
First things first — what exactly is a payment processor? Essentially, these service providers are mediators that work between buyers, merchants, and financial institutions. It's their job to make sure that money seamlessly and safely passes through various channels to efficiently complete cashless transactions. They perform various tasks, from authorizing debits to standing guard for potential threats and fraud. These companies make sure your payments pass through from buyers to involved financial institutions and into your merchant account without any hitches.
So now, what are high risk payment processors? In finance, banks and other services categorize merchant partners based on risk. If a business has an increased risk, that can impact the services. In some cases, certain providers might even close their doors to high risk merchants entirely. These merchants might be at a higher risk of chargebacks most of the time. And what is a chargeback? This happens when buyers dispute transactions and require a complete reversal of the money they paid. The chargeback feature, often called 'friendly fraud,' was implemented to protect buyers. But in requesting a chargeback, businesses, banks, and even card issuers are slapped with steep fees.
All of that said, it's easy to see why banks tend to shy away from these merchants. High risk merchants pose an increased chance of losses, not only for the business itself but also for the financial service providers that work with them. And since no one wants to incur losses, banks and payment processors may shy away from partnerships with high risk merchants.
But that's not always the case. There are high risk payment processing providers that actively and willingly take on hard-to-place clients to provide them the same tools and solutions that other businesses receive. And although there might be differences in the service they provide, the end goal is the same — seamless, safe, cashless transactions.
What are High-Risk Payment Processing Features?
Payment processing is more than facilitating payments and making sure money goes through to the merchant's account. There are a lot of features, tools, and solutions that payment processors offer to improve the shopping experience not only for the buyers but also for the merchants that they serve. The best payment processing gateways will have tons of features.
Depending on your business's needs, a payment processor may include or omit certain features from the package they provide your account. Knowing what features you might be able to take advantage of should help you paint a more detailed picture of what your payment processor can do for you:-
Mobile Payment
Considered the latest cashless payment technology, mobile payments let customers complete transactions using their phones. Payment processors can provide merchants with card reader hardware that buyers can operate in-store. This allows them to transfer funds without the need for a card.
Simple Checkout
As its name suggests, simple checkout is a feature that makes the purchase process easier for online buyers. This feature lets merchants generate 'Buy Now' buttons that lead buyers to a streamlined checkout page to enter their information to make a payment. This also functions as a virtual call to action that encourages profitable consumer action.
Automated Recurrent Billing
Automated recurrent billing can be a helpful tool for businesses that provide services or products granted or shipped monthly. This feature allows you to bill your buyers on a routine schedule when they opt-in for a subscription. Payment processors will automatically charge their linked account and disburse the funds into your merchant account without human intervention.
Customer Information Management
Studies have found that buyers are more likely to repeat purchases if they're sure the process will be easier and faster the second time around. With customer information management, you can safely and securely store info like buyers' names, card details, contact information, shipping addresses, and payment method preferences to autofill their order fulfillment forms when they decide to repurchase. In addition, all information is encrypted to protect buyers from fraud and identity theft.
Fraud Detection
As one of the most helpful payment processing tools, fraud detection is usually offered by the best payment processing companies and allows merchants to mitigate the risk of chargebacks. This tool automatically detects a potential fraud by considering consumer information keyed in during the purchase. As a result, potentially fraudulent transactions are automatically declined, and a report is sent to both buyer and merchant to inform of the possible threat.
eCheck Processing
The eCheck is quickly becoming a preferred payment method for buyers and merchants because of the low processing costs. While not all payment processors can provide eCheck Processing, those that offer eCheck Processing are ahead of the curb and come out as the best payment processing gateways. Providing this facility to your buyers can help expand your payment options, thus allowing you to cater to a broader audience.
Shopping Cart Integration
Drag-and-drop shopping carts like Shopify streamline the web design process and allow small businesses to set up virtual shops at a lower cost. In addition, most payment processors let merchants integrate payment features directly into their shopping cart so that buyers can enjoy effortless payments without having to overhaul their entire web presence.
What are High Risk Payment Processing Industries?
Specific industries are regarded as high risk because of their increased chances of chargebacks and fraud and their involvement with products and services that might be viewed negatively. Therefore, regardless of their sound and honest intentions, businesses operating in these industries might have trouble finding merchant services simply because they're seen as high risk. These industries include:
Payday loans
Kratom payment processing
CBD payment processing
Hemp
Adult entertainment, products, and services
Digital products and vouchers
Travel merchant account
Tech support merchant account
Alcohol
Automotive
Charter
Cryptocurrency
Firearms
Forex
Guns and ammunition
Jewelry
Nutraceuticals
Pharmaceuticals
Property management
Glass Merchant
HHC Merchant
Medical Collection Agencies
Delta 10 THC
Peptides
Large Digital Goods
Subscriptions
Trends have shown that businesses in these industries can be more prone to chargebacks versus traditional, low risk merchants involved in industries like apparel, furniture, or appliances. Another reason why these merchants are often considered high risk is that unscrupulous business owners and buyers often use these industries to conceal questionable and often illegal activity.
Aside from that, some traditional financial service providers shy away from businesses in these industries simply because of their reputation. A polished, long-standing bank, for instance, might not want to deal with an adult entertainment business because of how it might reflect on their image.
Nonetheless, these businesses deserve to enjoy seamless, safe, and efficient payments. That's why several high risk payment processors have taken it upon themselves to cater to these merchants' needs.
What are High Risk Payment Processing Benefits?
There are many reasons why you should only partner up with the best payment processing gateways. Aside from allowing cashless payments in the first place, these services ultimately improve the shopping experience for both you and your buyers to help increase revenue in the long run.
Security –As a high risk merchant, security should be your primary concern. Most financial service providers will be wary of your business if you're considered high risk. But partnering up with a trusted payment processor that offers robust security features can help reduce that risk. Rugged security features also help buyers feel more confident, especially when trying cashless and cardless methods.
Efficiency – Fast, instant payouts can help normalize your cash flow. Because payment processors work to move money and authenticate payments in a flash, merchants can receive payments and cashouts without waiting too long.
Variety – While some payment options will always be more popular, providing customers with various options can help you cater to everyone in your sphere. Payment processors open up several payment methods that don't involve cash — from credit and debit cards to mobile payments, eChecks, etc.
Ease – Things like customer information management, QuickBooks, and automated recurrent billing aim to make payments easier for your buyers and your business. Many of these features take a lot of the burden off customers, increasing their likeliness to come back for more.
What is a High Risk Payment Processing Fee?
Of course, these services aren't free. Merchants will have to pay some fees to avail a payment processor's services. Much like other merchant services, the cost of these fees isn't set in stone.
Payment processors determine the charges for your account depending on some factors. These include:
Interchange rates – These are imposed by card issuers like Visa and MasterCard and change from issuer to issuer. The interchange fee covers the risk that card brands assume by approving the sale and the potential cost of fraud or chargebacks. Several factors can affect interchange rates, including the type of card used and how it's used.
Merchant account fees – Payment processing services are used hand in hand with a merchant account. Acquiring banks that manage these merchant accounts can impose a per-transaction fee for every payment processed and disbursed into the merchant account. They can also charge a small amount for maintenance fees and possible disputes.
Gener ally speaking – card-not-present transactions are at higher risk than payments made with the actual, physical card. Fees tend to be much higher whenever a payment is issued without the actual card. That's why the method of payment plays a role in the processing fees.
Payment method – Generally speaking, card-not-present transactions are at higher risk than payments made with the actual, physical card. Fees tend to be much higher whenever a payment is issued without the actual card. That's why the method of payment plays a role in the processing fees.
How to Choose a High Risk Payment Processor
There are loads of payment processors out there hoping to take on your business, regardless of the risk. So how exactly can you be sure that you're dealing with a provider that's guaranteed to bring your business forward? Here are a few considerations worth taking into account when choosing high risk payment solutions:
List of previous clients – To demonstrate their trustworthy, reliable services, most payment processors will brandish a list of previous clients that have used their facilities. Look through their client portfolio and check if any familiar, reputable businesses are on the list. Providers who work with big companies often have more polished services that you can trust.
Features and tools – Not all payment processors have features and tools that will suit your business. Consider what functions are most important to you — is it customer retention, security and fraud protection, or efficiency? Then, check to see what a payment processor can do to meet your requirements so you can strike up a partnership that won't disappoint.
Affordable rates – It's true — partnering up with a payment processor isn't cheap. Considering all of the fees they can impose on each transaction they process, it's essential to ensure that you're dealing with affordable payment processing services that won't sap your revenue dry with exorbitant charges.
Positive feedback – It doesn't matter how good a payment processor is if their reviews point to unsatisfactory service. There are loads of resources online that can tell you more about a provider based on consumer-generated reviews. Take some time to read through their feedback to determine what solid points and weak points a provider might have
How to Apply for High Risk Payment Processing?
Ready to take the next step? If you've found a suitable high risk payment processor for your business, be prepared with the proper documents to guarantee a seamless application process and fast approval. Here's how to apply for high risk payment processing:.
Have a merchant account – While it is possible to have an existing merchant account when applying for high risk payment processing, most processors will open the merchant account for you. They often have partner acquirers that they work with to provide you with the whole package. You can also apply for a new merchant account entirely if you're interested in load balancing.
Prepare your documents – Whether you're opening a merchant account to go with your payment processing or applying for high risk payment processing as a standalone financial product, your provider will ask for several documents to process your application. This can change from processor to processor, so it's essential to ask for a comprehensive list of requirements to ensure you're fully prepared.
Submit your application form and documents – Complete the application form and submit your documents for review. During this time, the payment processor will assess your venture and determine whether you're a fit for their service. This is also called the merchant underwriting process.
Negotiate your terms – Your payment processor will likely get back to you with a fully outlined contract that details your partnership's specifics, including any charges you'll have to pay for their services. See that you read the entire document, and don't hesitate to raise concerns or dispute items that go against your better judgment.
Why Trust EDataPay Processing?
Many payment processors out there would gladly take on your business. So why should you choose EDataPay Processing? Being one of the most trusted high risk payment processors around, we take pride in our services developed to boost sales, increase revenue, and encourage growth for all partner merchants.
The number of factors that could cause hiccups during payment is limitless. So you should expect some problems now and again — that's just normal for even the top high risk payment gateway. But what you shouldn't get comfortable with is slow resolution.
We know how frustrating it can be to wait days for providers to resolve payment problems. And where money is involved, issues must be addressed fast. EDataPay Processing offers 24/7 support to get assistance anytime you need it. Enjoy accessible troubleshooting that resolves problems to keep payments effortless on both ends of the transaction.
Security is often a significant concern for high risk merchants and apparent reasons. Being more prone to fraud and chargebacks, a high risk business can gain a lot from rugged security features that aim to mitigate both threats. EDataPay Processing's robust security features detect potential fraud and protect buyers and merchants from potential risks by preventing these questionable transactions from pushing through. This keeps buyers' accounts safe and reduces the risk of chargebacks to keep your merchant account protected.
We've all felt a little apprehensive about making a payment online. There's often that bit of worry that lingers in mind — what if my information isn't safe here? Well, with EDataPay Processing's secure payment features, your buyers can transact with confidence. Our tools keep all of your buyers' sensitive information protected and encrypted to prevent identity theft and account compromise. We use the latest technology to keep payments secure and eliminate the chances of fraudulent transactions.
Having a detailed perspective of your cash flow gives you the power to steer your business in the right direction. Unfortunately, not all payment processors provide the features and tools that let you take complete control of your money's movement. On the upside, EDataPay Processing isn't like the rest. Our services provide you with a comprehensive picture of your cash flow to help you call the right shots for your business. Detailed reports and alerts are sent straight to you in real-time so you know exactly what's going down and what your next move should be.
We don't mean to brag, but that's how it is. We offer trusted payment solutions for marketplaces that might often be considered hard-to-place. EDataPay Processing has serviced dozens of the most prominent merchants in existence, and our tools and solutions paved the way for their success.
Our proven track record demonstrates how far we'll go to get your venture off the ground and flying high. With our rugged security features, detailed reports, streamlined efficiency, accessibility solutions, and ever-reliable customer support, you can accept cashless payments minus the stress.
Frequently Asked Questions
How does a high risk payment processing gateway work?
It's tough to explain how a high risk payment processing gateway works. Still, it essentially functions to authenticate the buyer's information, send those details to the bank to debit the funds, and make sure that the money makes its way into the merchant's account. Of course, there are a lot of other technical steps that happen along the way, but that's basically how it goes.
When the buyer executes a transaction by entering their card details into the virtual point-of-sales (VPOS), the bank takes that information to determine if everything is correct. If there are no errors in the info submitted, the bank checks to see if the buyer's account is sufficiently funded. When confirmed, the payment gateway submits the information to the brand on the card to release the funds and then facilitates disbursal into the merchant's account.
Is my payment gateway high or low risk?
That depends on varied factors; Your business is considered high risk based on various qualities. Aside from the industry you're a part of, your average transaction cost, the method of payment buyers usually choose when transacting, and your credit score contributes to your risk rating.
Being a high risk merchant can make it tough to find certain merchant services since most financial institutions are conservative by nature. But even then, there are several providers out there who will gladly onboard a high risk, hard-to-place merchant and provide the same caliber of payment processing features and solutions. But, of course, the trade-off is higher fees and more stringent penalties for chargebacks and fraud.
Do I need a high risk payment processing gateway?
Absolutely! Any business here and now needs to keep cadence with others in the industry. If most of your competition accepts various forms of payment on and offline, sticking to traditional cold, hard cash, and bank transfers can make you lag.
High risk payment processing offers solutions that expand the possibilities for you and your buyers. With most consumers developing a preference for cashless payments, offering them the options to pay in ways that they're comfortable with can encourage them to transact with your business and increase their confidence in your brand.
Is my industry considered low, mid, or high risk?
Several factors determine the risk of a specific industry. Knowing where you fall can help you identify payment processors and merchant service providers willing to work with your business despite the possible threats and losses. Some factors that can increase your risk include:
Selling expensive, high ticket items
Average transactions costing upwards of $500
Average monthly revenue totaling $20,000 or more
Dealing with products or services that are in a legal gray area
Subscription-based payment structure
Generally associated with an increased risk of chargebacks and fraud
Highly regulated products and services
Irregular sales
International consumer base
Most transactions are card-not-present
Low risk industries are those that sell good goods and services, with usual transactions costing less than $500. Most businesses within this category deal with apparel, furniture, homeware, bags, shoes, and other predictable goods that usually don't experience chargebacks.
Mid risk and high risk industries might demonstrate a number of the factors listed above, with the obvious distinction being that mid risk merchants might only tick off a select few. In contrast, high risk merchants might meet most if not all of the listed criteria. For instance, the kratom payment processing application and approval steps are often the most tedious because they are considered one of the highest risk markets.
Is there any application or set-up fee for high risk payment processing?
That depends upon the processor. Some payment processors will charge an up-front fee to process your application, but others will scratch it out completely; at least, that's how they'll make it some.
These payment processors will earn back the cost of setting up your account, whether you pay for it when you apply or when your payment processing facilities are already up and running. Others will also offer to spread the application and set-up fee across a period to help make the cost easier on your pocket, especially if you're applying for small business payment processing.
How long has your payment processing gateway been running?
Although relatively new to the ball game, EDataPay Processing has been around for several years. Compared to some competitors that have been in operation for decades, which might not seem like a lot. But then again, longevity isn't the only factor you should consider when choosing a high risk payment processor.
EDataPay Processing has had years of experience with various high risk merchants, offering seamless, polished solutions that make it easier to run your business. We take pride in our clean track record and our long list of happy clients that are a testament to our dedication to clean, efficient service. As a result, eDataPay Processing proudly takes the crown as the best payment processing company you're likely to find.
What currencies do you process for high risk payment processing?
Payment processors can accept payments in different currencies for the record. However, what currencies they can accept will depend significantly on their capacity and the needs of each client. For the most part, significant currencies worldwide are often accepted. However, if you want to process payments from less popular currencies, then it might be necessary to shop around to find a provider that's willing and equipped with the facilities to take on the task.
Let's Get Processing
Ready to bring your business to new heights? We are, too. EDataPay Processing offers the best high risk payment processing solutions for hard-to-place merchants. Our streamlined, polished, and expert tools and features place us ahead of the competition and put our partner merchants on the path to success.
Contact us today to find out more about our services, or send in your application to get started on the process. With EDataPay Processing, cashless payments are more accessible than ever before.
Open the next link to learn more about " high risk merchant payment processing" topic , check out: ?? https://edatapay.com
This video is about high risk merchant payment processing topic but we try to cover the following subjects:
-what is a merchant account
-high risk merchant payment processing
-merchant payment processing companies near me
To find out more about high risk merchant payment processing, watch the rest of this brief video and thank me later.
You've reached this video since you have actually shown interest in high risk merchant payment processing, this video will certainly cover also: what is a merchant account
Thank you for your time in finding out about our services. Please refer to the contact info in the description listed above if you desire to call us for any inquiries at all. You have nothing to lose 🙂
Why don't you include this vid to a playlist so you can view it later.
Here are some ways to discover the playlist page:
Go to the left-hand menu. In the Library, select the playlist to get to the playlist section.
@@@@@@@@@@@@@@@@@@@@@@@@@@@
Find us on
YouTube ► https://www.youtube.com/channel/UC7lOli9jU3aMBtLfzcjrXjw
Facebook ► https://www.facebook.com/edatapay
Instagram ► https://www.instagram.com/edatapay18/
If you were searching for more information about what is a merchant account or high risk merchant payment processing did this video assistance?
Perhaps you wish to comment listed below and let me understand what else I can assist you with or details on high risk merchant payment processing.
High risk merchant payment processing.
Let's Get Processing