The Payment Experts
What is a high risk merchant account?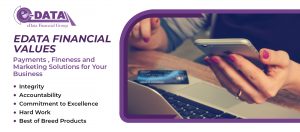 Banks, Processors and Acquirers consider a merchant account "High Risk" because the High Risk Merchant Account poses either reputational risk or is prone to chargebacks.
EDATAPAY will get you approved today for a low or high risk merchant account at the most competitive rates
We Are High
Risk Merchant
Account Specialists
How the Process Works for High Risk Merchants
You try and fail to acquire a merchant account with a traditional, low risk provider.
Your business is considered high risk and you're forced to find a new partner who specializes in high risk merchant accounts.
You connect with us and EDATAPAY uses our vast network and experience to get your application for a high risk merchant account approved very quickly.
You now have the freedom to start and grow your high risk business, on your terms with a high risk merchant account that you're happy with.
We Are a Full Service Provider
We do everything we can to stay ahead of our competitors, including offering the most aggressive pricing, the best services, and the best support and customer experience in the business. Our merchants are our top priority. Our high risk merchant accounts are our primary focus and handled with the highest respect and care that EDATAPAY is known for.
Your business has unique needs, we are unique solution.
EDATAPAY will get you approved today for a low or high risk merchant account for your B2B, eCommerce, or Retail business at the most competitive rates.
We offer the most competitive pricing and the highest rate of approved high risk merchant accounts, with a full suite of services and an interactive online application process that's easy and efficient to use.
We Can Get You Approved!
Having trouble getting approved for your high risk merchant account? Did you know EDATAPAY  approves 99% of all applicants!
We Specialize in High Risk
We offer high merchant accounts to all business types in high risk categories. Are you simply looking for the right partner to help push your business forward but are having trouble getting approved somewhere else? Let us fix that for you!
High Risk Means Riskier Business
Chargebacks are a major concern for High Risk merchants and is one of the main factors in lowered approval ratings. We've teamed with Ethoca and Verifi to make Chargebacks a thing of the past. Thanks to EDATAPAY – Your High Risk Merchant Account Specialists.
Applying is Fast and Easy
Our proprietary online application software was developed with ease and simplicity in mind, not frustrating or vague like the others. It only takes a few minutes and requires some basic information. In the time it takes you to brew your morning coffee you can submit your application and let us get you started with your high risk merchant account.
Still deciding on your high risk merchant account provider? That's okay, we have a dedicated staff on hand ready to answer any questions you might have about the process. We love talking to our merchants and helping them launch their business.
To get approved for a merchant account in 24 hours
Apply here or call +1-561-395-9554.
Get In Touch with eDataPay Banking Specialist:
https://edatapay.com/application-form
Phone:
+1-888-395-9554
Fax:
+1-888-909-0138
Email:
info@eDataPay.com
US Mailings Address:
20423 State Road 7, Suite F6-524, Boca Raton, Florida, 33498 USA.