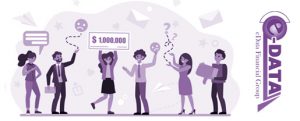 A high-risk merchant account means your payment processor has determined that your business is more susceptible to fraud or chargebacks. High-risk merchant accounts pay higher processing costs to compensate for the risk that the payment processor is taking on. This article outlines why a merchant account could be considered high risk and what it means for your business.
What Does Having a High-Risk Merchant Account Entail?
Your business account will be labeled as high-risk if a payment processor believes it is at risk for chargebacks, fraud, or a large number of returns. This could be due to a number of factors, including the fact that you are a new merchant that has never processed payments before, or the fact that your industry is considered high-risk and has a high fraud risk (e.g., controversial products). To compensate for the risk, high-risk merchant accounts pay higher processing fees.
High-Risk Means Higher Fees
High-risk merchant accounts will all have higher rates, despite the fact that each credit card processing platform is different. All transaction processing fees will be higher in general, frequently more than double those charged by low-risk merchant accounts. Chargeback fees for high-risk merchants are often higher, despite the fact that low-risk merchants pay a chargeback fee (a penalty you pay when a customer challenges a transaction directly with their credit card).
A high-risk merchant can be forced to sign a longer-term contract, pay an early termination fee, or pay a monthly or annual fee. A rolling reserve, in which the payment processor holds a percentage of your earnings until it can certify that your transactions were not fraudulent or otherwise risky, may be applied to high-risk merchant accounts.
Reasons for a Merchant's High-Risk Status
There are a variety of reasons why a payment processing platform can label you as high-risk, and while some are obvious, others are more subtle. Each provider has its own set of criteria for high-risk merchant accounts, but here's what you should anticipate to be designated as such:
 A large number of transactions. If a merchant has a large volume of transactions or a high average transaction rate, they may be labeled high-risk. If a merchant processes more than $20,000 in payments per month or has an average transaction of $500 or more, they may be classified as high-risk.
 Accepting payments from all over the world. If a merchant sells to customers in nations with a high risk of fraud, they may be termed a high-risk merchant (any country except the U.S., Canada, Japan, Australia or the countries in Europe).
There is a new trader. Simply because they don't have a track record, a merchant that has never processed payments or has only a limited history of processing transactions may be labeled high-risk.
• This is a high-risk industry. While a merchant's track record may be flawless, they may be classified as high-risk because the industry in which they operate is regarded to be more susceptible to fraud, refunds, and chargebacks. Subscription-based businesses, for example, are considered high-risk since many customers sign up for a trial and then forget to cancel their payments. When they review their statements and discover the unpaid charges, they frequently charge the amount back.
• A bad credit rating. If a merchant's credit score is low, they may be considered high-risk.
Types of Businesses Considered High-Risk
It's critical to know ahead of time whether your industry is considered high-risk so you can plan accordingly. Here are a few examples of businesses that fall within this category:
Travel, including airlines, cruises and vacation planners
Furniture and electronic stores
Gambling
Adult industry
Online dating
E-commerce
Multilevel Marketing (MLM)
E-cigarette,
CBD and vape shops
Subscription services and companies with recurring payment plans
Debt collection
High-Risk Merchant Account vs. Low-Risk Merchant Account
There are a few general characteristics that make a merchant low risk to a payment processor. Low-risk merchants typically have:
Low transaction volume (less than $20,000 per month)
Average transactions under $500
Business in one country that is labeled low risk (the U.S., Canada, Japan, Australia and the countries in Europe)
One currency
Very low or zero chargebacks and a low percentage of returns
Industries labeled low-risk
Keep in mind that when your company grows, your risk classification may change. If your company experiences rapid expansion, for example, your provider may begin to view your company as high-risk. A payment processor may assess a change in risk level if you extend to work in various countries or industries. If this happens, your payment processor may change your status or drop you as a client if they don't support high-risk merchants, in which case you'll need to find a new payment processor.
How Do I Get a High-Risk Merchant Account?
You'll have to present business and tax documentation when you apply for a merchant account. Your payment provider will determine whether you are a high-risk or low-risk merchant after your application has been processed, and adjust their plan accordingly.
Some payment processors are better suited for high-risk clients, so do your research and find the one that best suits your company's needs. Forbes Advisor has created a list of the best high-risk merchant account providers for your convenience.
Before choosing a payment processor, read the contract carefully because each bank and payment processing platform is different and has different regulations for merchants they consider to be high risk.
eData Financial Group | 888.395.9554 | (O) +1.561.395.9554  | (M) 561-212-3370
adam@edataPay.com   | www.eDataPay.com
eData Financial Group LLC
Neu Bank and Cards Banking Software Company
Corporate Mailing Address
20423 State Road 7,Suite F6-524 ,Boca Raton, Florida, 33498 USA