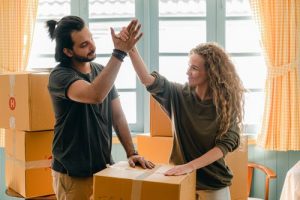 IF YOU NEED HIGH RISK ACCOUNTS.
FEW MIDS, WE'VE GOT YOU COVERED.
LET'S GET SET UP THE RIGHT WAY
Overview
Whether you're a brick and mortar store business or one that operates 100 percent online or both , you need merchant account services to help you process credit card payments and so much more. Your payment processor is as essential to your business as the products you sell or the service you provide. Without a solid credit card processor, your brick and mortar business simply cannot keep up with your competitors and online businesses cannot function at all, especially if your business needs a unique high risk credit card processing solution.
Unfortunately, businesses who offer certain products and services, including online businesses, are what many merchant processing service companies view as "high risk" merchants. If you and your business have been designated as a high risk merchant, don't despair. There are many outstanding options available for high risk credit card processing. You just have to know where to look.
Fortunately for you, eDataPay Payment processor and Payment Gateway offers a wide range of payment processing services, including high risk payment processing. If you've been turned down by other merchant processing organizations because they've decided you're a "high risk" merchant, it is time to shift your focus to our high risk processing services. We have a lot to offer and know you'll be happy with your decision.
Before we dig into the "nitty gritty" details, it's important to understand a little more about high risk credit card processing and what it means for your business to be designated as a high risk merchant. Here's what you need to know about high risk credit card processing companies and why they are in such high demand among merchants today.
TAKE CONTROL OF YOUR
MERCHANT ACCOUNTS
Multiple merchant accounts
Patent Pending Load Balancing
Use your existing merchant accounts OR we'll set them up
US? Canada? EU? Australia? Anywhere else?? Covered.
One Application. One Point of Contact.
You'll be amazed by the number of completely innocent businesses that are designated as "high risk" businesses when it comes to credit card processing. The better you understand the types of industries affected, the better prepared you can be in your search for a payment processor that is willing to work with high risk merchants. This list is hardly representative and only includes a few of the businesses that many payment processors will label as high risk payment processing accounts.
Any business that operates wholly online.
Travel businesses, including airline and airplane charter services, time shares, travel clubs, vacation planning, vacation rentals, tour operations, etc.
Life coaching, hypnosis, etc.
Online gaming, lotteries and sweepstakes, bookmaking, sports betting, and similar services.
Bankruptcy attorneys, attorney referral services, and similar organizations.
Debt collectors, collection agencies, credit repair services, check cashing services, loan brokers, financial planning, and similar services.
VoIP (Voice over Internet Protocol) services.
Furniture sellers.
E-cigarette, vaping, CBD, etc. websites.
Get rich quick companies, online "business opportunities," and other similar opportunities promising fast profit for takers.
Extended warranty companies.
Nutraceuticals and vitamin supplement organizations.
Fantasy sports.
Entertainment download sites (music, movies, games, etc.).
Weapon sales including knives, triggers, magazines, ammunition, etc.
While this list is hardly inclusive, it sets the stage to help you understand that few industries are exempt from designation as "High Risk."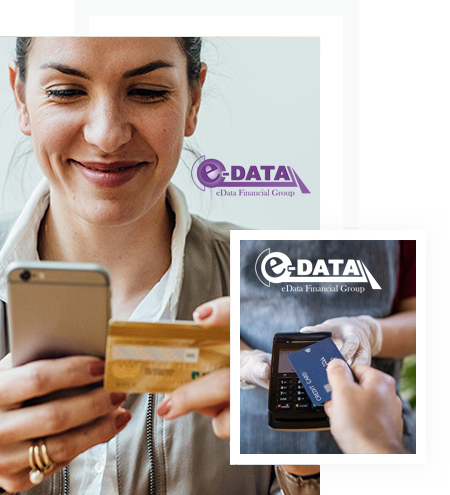 Online merchants, regardless of industry, carry unique risks for fraudulent transactions due to card not present payments. Because you cannot physically inspect the card, you only have the card number to work with and no means of legitimately authenticating the card holder is the one making the transaction.
Because of this, the risk of fraud is greater among businesses that operate largely or exclusively online. Most payment processors, as a result, identify them as high risk merchants. If you're planning to operate your business primarily online, it is in your best interest to consider high risk credit card processing services from organizations, like eDataPay Bankcard Processor, that understand the challenges you face within your industry and how to address your credit card processing needs as an eCommerce business.
The eDataPay customer journey is one of the easiest journeys you are likely to take. It doesn't begin in dark places like holds, freezes and shutdowns. Instead, we strive to be Superman, to save merchants from these realities – even for high risk merchants. We want to bring you into the light of day and treat you like the valued business partner we know you are. You won't be treated with disrespect. In fact, you will have access to our courteous New Client Specialists and Certified Payments Specialists Who will become someone that you know you can count on in any situation.
At eDataPay the application is the first part of your journey. We use this to collect information about you and your business to make sure we find you a solution tailored to your business. From there you will be connected with your NCS that we mentioned above. They will help you complete your application and will be your one point of contact to answer all of your questions.
Once we have the necessary information and have assessed your business model, you will be classified as a Gold, Platinum or Diamond merchant based on your unique payment processing needs. Then you will be introduced to your Certified Payment Specialist (CPS) who will be your one point of contact for all of your high risk credit card processing needs. This ensures that when you call, you are talking to someone that you know and who knows you and your business. They will set up your new merchant accounts and your online payment gateway for you.
After that, you will be ready to start accepting payments. Your CPS will monitor your accounts and keep in contact whenever you want to chat or if they need to alert you of something that requires your attention. They will also perform annual merchant account reviews for all of your merchant accounts.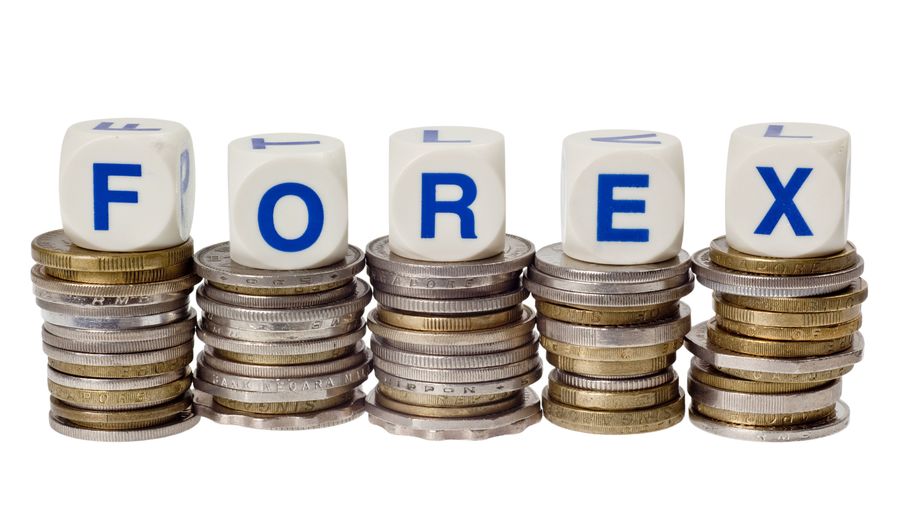 What is the Risk?
IF YOU'RE NOT SWIPING CARDS, THERE'S RISK.
If you're not operating a traditional brick and mortar business, it's critical that you're aware of the risks of having a merchant account shut down. As the major card brands have made it easier and easier for consumers to dispute charges, it has become more and more common to see merchant account providers hold funds, impose reserves, and close accounts. Unfortunately, any time the card isn't present during a transaction – you are on the risk spectrum.  Many people say "it's not if, but when" you'll run into merchant account problems.
How long would your business exist if you couldn't accept credit cards?
We can help prevent it before it ever happens. We make it easy.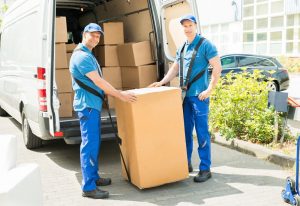 "High Risk" Industries We Help With Daily with exclusive in house tools:
How we do it? Check it out:
Information Products & Product Launches
Distributed Risk – Load Balancing
VT – Virtual Terminals for Cards and ACH checks
Payment CRM
Chargebacks Management Platform
Sales confirmations deployments: by SMS and email
Info Product Friendly
Multiple TID for the payment gateway
US and International Gateway
Banks connectors for US, Europe and Latin America
Launch Support
Single Point of Contact
Nutraceuticals
Don't put all your eggs in one basket. Ever.
The supplement space is riddled with problems.
Whether you have a trial offer or you're selling straight sale – we have options for you.
We can guide you through keeping a clean business.
Gun Merchants
Gun Sales have doubled in the US since 2010…
Yet selling guns is full of red tape.
We can open gun merchant accounts in a flash.
Avoid the headaches and let one of our Certified Payments Specialists do the heavy lifting for you.
CBD Merchant Accounts
Your own CBD descriptor
Likely No Reserve
US Account
Next Day Funding
eDataPay and our BankCards and Payments Providers
APPROVABLE MERCHANT ACCOUNT INDUSTRIES
Adult
Events
Neighborhood / Home party sales
Adult Books and Video Stores
E-Wallets
Negative renewal (w/free/low cost offer)
Animals by mail
Extended Warranty
Nutra
Annual Payments/Memberships
Financial Services
Nutra – Start Ups w/ continuity
Antiques
Firearm Sales – Retail Store
Occult Materials/Service
Auctions
Firearms
Online Tech Support
Auto Rentals
Forex
Pawn Shop/pawnbrokers
Business to Business sales
Free/Low Cost Trial
Pharmacy Sales – Retail Store  ONLY
Bail Bondsman
Furniture/Home Furnishings
Physical products
Beauty Products – CNP
Gambling
Recurring billing /Auto Ship
Biz Oops
Gaming – Online
Seminar Brokers
Cash Advance
Hair
SEO
CBD
Hotels
Sex Toys
Cell phones -Sales and service
ID Restoration
Skin Care
Charter services
ID Theft Protection
Software -mobile and computer
Charity with 501(c)3
Immigration Services
Stored Value Cards-prepaid
Coaching
Information
Products
Sun Tanning
Collectibles
Insurance Brokers
Telemarketing – Inbound
Collection – 3 Months Prior Processing
Internet Service Providers (ISP)
Telemedicine
Computer Repair – US Owner
Teeth Whitening
Contractors / Home Repair
Jewelry (CNP)
Timeshare
Consulting
Lash
Travel – 3 to 6 Months Prior
Coupon Sales
Lead Gen
Travel Agents/Tour operators
Credit counseling/debt reduction- 6 Months PRIOR
Limo services/Taxi
Travel Clubs
Credit Repair – 6 Months Prior
Loan Modification
TV Cable Boxes
Cruises
Magazine/newspaper Subscriptions
Vapes
Dating – No adult
Male Enhancements
Water Filters
Dating and Escort Services
Massage Parlors
Website Development
Detective Agency
Marijuana
Website hosting
Diet programs- no pills
Medical Discount Programs
Coin, Stamp, Collectibles
Direct/Indirect Marketing
Medical Loan Payments
Door to Door Sales
Discount Buying Clubs/prepaid
Membership/Subscriptions
Financial aid counseling, loans scholarship search services
Document Prep
MLM
Modeling Agencies
ECigs/Vapes
Motor Freight Carriers
Real Estate agents doing vacation rentals
Moving companies or auto transport
Web host /cloud hosting
Ready to see how eDataPay can transform your business?
Let's talk. Call : (888) 395-9554 or (561) 395-9554
CONNECT TO SALES TODAY AND START
Every merchant will need a strong, reliable payment gateway that gives him full control over the business customer's information and gives him options for rebilling and continuing payments.
Processing Solutions for High Risk and Hard to Place Merchants
eDataPay Payments offers the next generation of high risk payment processing with our commitment to providing extremely low rates, white glove service and a consultative approach to all our merchants.
Recently ranked "Best for High-Risk Businesses" by Money.com.
The lowest rates available for high risk credit card processing with no arbitrary fees or processing minimums.
Availability of alternative payment processing solutions such as E-Check and ACH processing.
Relationships with multiple processors and banks, in order to place our merchants into the best processing programs.
Dedicated support teams focused on delivering VIP service and support to our high risk merchants.
A commitment to providing best-in-class EMV/NFC terminals, payment gateways and shopping carts.
Low Rates + Amazing Deals on New Equipment from the Leader in Payment Solutions.
Get high risk merchant accounts and nearly instant approvals for your ecommerce store.
High Risk Credit Card Processing Made Easy
Apply today & start saving money tomorrow!