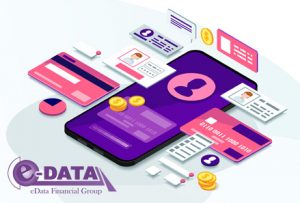 TSYS
Global Payment Company
One of the main processing platforms in The USA that eDataPay is currently using is Tsys.
Global Payments has scale, needs to hone its vision to meet future market needs. In 2019,
Atlanta, Georgia-based Global Payments acquired issuing, merchant business, and consumer
For eBusiness & Channel Strategy Professionals.
solution giant TSYS.
TSYS is the largest of a series of acquisitions that Global Payments has made in the last decade, many of which were for verticalized solutions. Among others, it acquired
AdvancedMD, a solution for SMB physician's offices, TouchNet for higher education, ACTIVE Network for events businesses, and Xenial for restaurants. Global Payments offers direct acquiring
in an impressive 59 countries, more than any other vendor in this evaluation.
Now Global Payments must focus on delivering a clear and compelling vision of its offerings in supporting the future of
payments.
Global Payments' acquiring footprint means it can process payments and settlements for
merchants in a large set of markets — a key strength and the core reason that reference customers
selected Global Payments. One reference customer chose it to "consolidate acquirers to as few
as possible, and Global Payments gave us a wide coverage." Reference customers also cited
its responsiveness to their requests as a key driver of satisfaction. Reference customers would
welcome a revamping of the software's UIs and of its reporting tools. They also look for more
innovation from Global Payments, for example in machine learning for authorization optimization.
Global Payments is a good fit for merchants with vast global acquiring needs and where local office
support in those global markets is appealing.
Ready to see how eDataPay can transform your business?
Let's talk.
Call us at:
(888) 395-9554
(561) 395-9554
Text, What's UP, Telegram: +1-561-212-3370