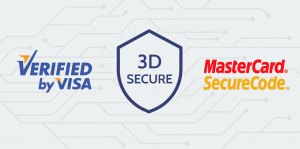 Maximize sales, eliminate risk and protect your customers with zero fraud liability.
Radial helps you reject less orders with the highest approval rates in the industry. Maximize Sales. Protect Customers. Services: Payments, Tax & Fraud.
What many people don't realize about eCommerce fraud protection is that it's just as much about not turning away good orders by mistake, which in the long run can mean a loss of revenue far more significant than letting that bad guy through.
eDataPay provides ecommerce merchants with a SaaS to increase payment authorizations, reduce unnecessary chargebacks, and seamlessly monitor for fraud.
EDATAPAY A COMPLETE PAYMENTS AND MEDIA ADVERTISING PLATFORM, ENGINEERED FOR GROWTH
LET US WORK FOR YOU TODAY
Payments for any business
From ecommerce stores, to subscription businesses, to platforms, Saas and marketplaces,
eData offer a complete stack for all your payments needs across channels.
www.edatapay.com
To get approved for a merchant account in 24 hours
Apply here or call +1-561-395-9554.
Get In Touch with eDataPay Banking Specialist:
Phone:
+1-888-395-9554
Email:
info@eDataPay.com