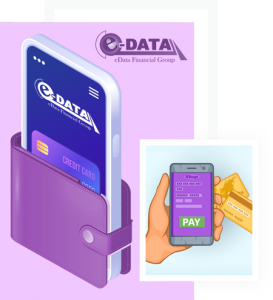 eDataPay offers two plans for merchants: flat rate and cost plus. With flat-rate billing, merchants are billed a flat rate for each transaction that is a percentage of the sale. This plan gives a business the benefits of interchange optimization without having to endure the fees and risks that come with interchange surcharges. eDataPay offers a merchant discount rate in which interchange fees make up 70-90 percent of charges.
With cost-plus billing, eDataPay separates interchange fees into a different area of the billing statement to give merchants full visibility. This billing method gives a business complete visibility into where each dollar in fees is going. However, with cost-plus billing, interchange optimization is the responsibility of the merchant, who is forced to pay any fee increases. eDataPay believes a payment processing service has the responsibility to find the plan to meet each merchant's unique needs.
Customizable Solutions
eDataPay specializes in card-not-present transactions, with an emphasis on recurring payments to telecom companies, utilities, and internet commerce businesses. The easy-to-understand billing statements and competitive rates make eDataPay a top choice for merchants in a wide variety of industries.
561-395-9554