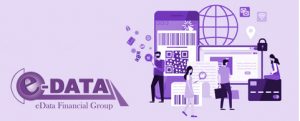 eCHECKS , CHECK21  INDUSTRIES WE SUPPORT
Electronic Cigarettes
Online Gaming & Casinos
Diet & Weight Loss Programs
Multilevel Marketing
Fantasy Sports
Bad Credit Merchant Accounts
Nutraceutical
Online Electronic Sales
Moving & Transportation
TMF Merchants
Credit Repair Accounts
Jet Charters
Educational & Seminars
Online Firearm Sales
Online Ticketing Sales
Debt Consolidators
Bail Bonds
Online Furniture Sales
Calling Cards
Travel & Timeshares
Adult Industry
Collection Agencies
High-Ticket Accounts
Penny Auctions
VOIP and Telecom
Tech Support
Cigars and Pipes
High Volume Merchants
Software and E-Book Merchants
Water Purification
Get a CBD Merchant Account Without Added Strain
Don't See Your Industry Listed?
We accept all High Risk Industries!
EDATAPAY A COMPLETE PAYMENTS AND MEDIA ADVERTISING PLATFORM, ENGINEERED FOR GROWTH
LET US WORK FOR YOU TODAY
Payments for any business
From ecommerce stores, to subscription businesses, to platforms, Saas and marketplaces,
eData offer a complete stack for all your payments needs across channels.
To get approved for a merchant account in 24 hours
Apply here or call +1-561-395-9554.
Get In Touch with eDataPay Banking Specialist:
https://edatapay.com/application-form
Phone:
+1-888-395-9554 , +1- 561-395-9554
Email:
info@eDataPay.com
US Mailings Address:
20423 State Road 7, Suite F6-524, Boca Raton, Florida, 33498 USA.
Call Us Today: +1-561-395-9554