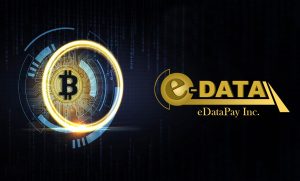 Accept Bitcoin and other cryptocurrencies, gain new customers, and avoid the cost of high fees and chargebacks.
From setup to settlement, eDataPay bankcard exchanges partners makes accepting these payments easy.
Cryptocurrency and NFTs can be defined as a digital currency that uses cryptography to secure and verify transactions as well as to create new units of any particular cryptocurrency. In other words, Cryptocurrencies are coded in a specific blockchain entry that is stored in computers. BITCOIN is the most widely recognized cryptocurrency since its launch in 2009
Cryptocurrency units are generated through "mining". These units can be bought from brokers and by utilizing cryptographic wallets they can spend the same. Considering the popularity of the crypto industry there is a huge demand for Crypto payment processing across the globe. We are happy to inform you that eDataPay.com is a Bitcoin payment processor and is one of the biggest players in offering merchant services to this industry.
REASONS FOR THE CUSTOMERS TO CHOOSE CRYPTOCURRENCY.
Over the last few years, digital currency has been rapidly gaining public attention. This is due to the fact that it is fraudproof. Every approved transaction is safely stored in a public ledger. The identities of every owner of a coin are encrypted to ensure the authenticity of record keeping.
Since the currency is decentralized, only you can claim it. Customers can make large or small transactions as the currency uses code that is relatively uncrackable. At present many companies across the globe are accepting and offering crypto payments. To have this place it is very necessary to have a suitable payment gateway in place that can not only accept crypto payments but also must have the facility to accept card payments from the customers who wish to purchase crypto by card.