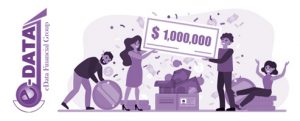 Crypto Payments for All merchant categories of High-Risk or Not Merchants
Ready to Accept Crypto Payments? Here at eDataPay are the new Industries We Serve with this technologies.
Start Accepting Credit Cards Today! Merchant Solutions for Your High-Risk Business. Start Accepting Credit Cards Today! One Stop Solution for Your High-Risk Business. Free Online Application. 20+ Years' Experience. We Can Get You Approved. Call Us for Lowest Rate.
Let us help you grow by establishing safe and secure crypto merchant accounts across a wide range of industries. Take a look at the industries we serve!
Facilitating Crypto Payments on a Global Scale
When you employ high-risk merchant accounts, you can handle crypto payments through the same gateway as you would cards and bank accounts. Although every cryptocurrency payment merchant account can accept credit and debit cards, not every card processor can accept crypto payments through the same gateway. With the power of cryptocurrencies behind you, you may spread your wings and expand your business. With bitcoin checkout features on your website or app, you can accept payments from all around the world. You can explore new horizons and exponentially develop your business by setting up a safe crypto merchant account along with other payment gateways.
Over the years, we have served high-risk merchants with secure payment methods, including crypto payment and card processing. The goal is to make it easier than ever for customers to buy from you. From crypto users to crypto merchants, crypto wallets, crypto exchanges, checkouts, transaction systems, security, and more, you get to benefit from it all and achieve business goals quicker.
Let's Start Supporting Your Business
Empowering Clients across a Range of Industries
With over 20 years of experience under our belts, we can offer our services to high-risk merchants across different industry verticals. Here is an overview of some of the most prominent ones.
Online Gaming is using the blockchain payments platform
Around 55% of millennial gamers own cryptocurrency, and 75% of them wish they could exchange virtual goods into a currency that can be used on other platforms, i.e., virtual currency. By implementing crypto payments into the online gaming industry:
Pay and play anywhere
Instant in-game transactions
No intermediaries, smaller fees, and transaction costs
Complete integration with gamer IDs.
Elimination of chargebacks
Online Gambling with Fiat to Crypto
Our Merchant Solution allows businesses to accept crypto payments in all major coins and exchange everything into one currency: Fiat, Coin or StableCoin.
One of the biggest issues in gambling is ensuring security after winning and the time it takes to convert big earnings. By implementing crypto payments to online gambling, you can promote a fair game, facilitate quick transactions and improve the gambling experience for your clients. Benefits include:
Decentralized currency, better winnings
Fair gameplay due to encrypted seeds
Privacy from governments and hackers
No geolocation restrictions
Easy convertibility
Digital Items
Buying and selling non-fungible tokens has become popular now that more NFT protocols are being listed in the market. This way, you can tokenize things like art, music, sports, and more, making it not only easy to sell but for customers to buy as well. Digital items may include gift cards, CBD, high ticket
Benefits of NFT crypto merchant accounts include:
Complete ownership
Easy transferability
Fraud prevention
Indivisible currency
Collector's item
Gift Cards
Using cryptocurrency wallets to buy gift cards has become a popular practice, turning cryptocurrency into redeemable points at local or online stores. By increasing your payment options for your clients with the addition of cryptocurrency payments, you can enable your clients to spend more on your website.
Everything can be made possible with the right payment gateway. By allowing the conversion of cryptocurrency to gift cards, you are increasing the purchasing power of your visitors, thus enhancing experiences! Benefits include:
Easily convertible
Virtual freedom to shop
No chargebacks
Better chances of rewards
Easier to swap and so, more flexibility
Cannabis/CBD
Open your virtual doors to clients across the state by giving people the opportunity to pay how they want for CBD and hemp products. With the help of your high-risk merchant account, you can keep track of every payment that comes in to ensure compliance. From point of sale crypto payments to crypto checkouts, you get to use a wide range of tools to streamline business processes. Benefits include:
Accept crypto payments at point of sale
Easy-to-track payments
Better high-risk transaction security
Lower fees, better profit margins
No bank legality issues
Travel
Travel merchants are also now catering to crypto and blockchain enthusiasts, allowing them to use bitcoin wallets and a range of other cryptocurrencies to purchase tickets. Crypto-tourism requires a lot of security measures. We accept crypto payments for high-risk merchants so that you can serve your clients properly without risking your own or their security during travels. Other benefits include:
International acceptance
Reduced risk of payment and identity fraud
Streamlined ticket management
Timely payments and cancellations
Reduced cash flow risk
Other Industries
Other industries that crypto payments can help improve include high ticket products, electronics, online entertainment, software/web services, and so much more. Luxury retailers, auction houses, pay-per-view entertainment providers, and many other industries can benefit from crypto merchant accounts.
With so many features and benefits to boast and the currency seeing a boost as it is, you have a golden opportunity to stand tall within your industry as a pioneer of the future. Some general features and benefits that you can reap include:
User-friendliness
Versatile
Safeguards against fiat currency fluctuation
Minimizes chargeback fraud
Quick, easy, and secure transactions
Offer and accept payments with complete anonymity
And so much more!
The ability for Blockchain technology to help businesses in the high risk merchant processing industry break the chain from the traditional payment.
Give Us A Call to Learn More or to Schedule A FREE DEMO Today!
Credit card processing: online, retail, mail, phone for high risk. Talk to a live US agent. Trust 20 years of experience. Call us & speak with a real person. Accept cards now.
LET US WORK FOR YOU
Call us or fill in the online application.