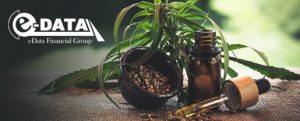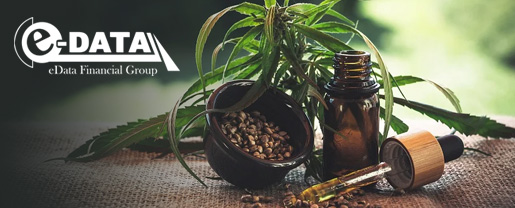 A cashless ATM, also called a point-of-banking solution, is a payment method that allows customers to purchase goods or services using a debit card similar to the way they would withdraw cash from an ATM machine.
However, instead of dispensing cash, a cashless ATM terminal generates a receipt at the point of sale and those funds are deposited into the merchant's account.
Initially, the system was designed to serve as an alternative payment option for high-risk businesses and it has been embraced by many business types such as those who rely on credit card processing.
Who Needs a Cashless ATM Solution?
Powered by CPS Weedware and TFI Payments
Compliant Debit Processing with Sell Rate of 3.95/tran.
Compliant Cashless ATM Solution for Cannabis with Cash Withdrawal Transactions in $5.00 increments above Purchase Price.
Eliminate Need for Onsite Cash ATM with this new ATM Cashless Script Terminals which does not affect Bankcard Interchange or Settlements
48 Hour Merchant Funding-Immediate Cardholder Debit.
Almost every business can use a Cashless ATM. Some of the businesses that can easily use point-of-banking include the following:
Amusement parks
Adult services or products
Auto repair
Bars
Beauty salons
Bowling alleys
Bingo Halls
Catering companies
Pawnshops
Night clubs
Massage parlors
Features and Benefits of Cashless ATMs
Card present pin-based payments help in reducing fraud or chargebacks.
Domestic merchants can be approved without providing a lot of personal financial information.
They are easy to install in a physical location making them a plug and play solution.
Unlike conventional merchant accounts, there are no transaction charges or discount rates charged to the merchant, since cashless ATM fees are passed to the end customer.
With a cashless ATM, there is no need to get a traditional ATM for withdrawals.
Cashless ATMs make the purchasing process quick and easy. A user just swipes the card, inputs the pin, and then confirms the transaction.
It is a great solution for merchants who aren't able to get traditional merchant accounts.
There is online reporting for merchants showing daily and monthly metrics.
How It Works
When the consumer or customer comes to the store, they will swipe their card and follow the instructions on the screen. After they have entered their 4-digit pin, a voucher will be printed to serve as payment for the service or product. The merchant is supposed to keep the receipt for reference. The money typically clears and reaches the merchant's bank account within 48-72 hours.
Application Process
To begin accepting payments via cashless ATM, there are various steps involved:
Complete and sign the merchant application form.
The vendor will review the application and ship the cashless ATM.
The merchant then needs to connect the terminal to a power source and internet.
LET US WORK FOR YOU TODAY
To get approved for a merchant account in 24 hours
Apply here or call +1-561-395-9554.
Get In Touch with eDataPay Banking Specialist:
https://edatapay.com/application-form
Phone:
+1-888-395-9554
Email:
US Mailings Address:
20423 State Road 7, Suite F6-524, Boca Raton, Florida, 33498 USA.