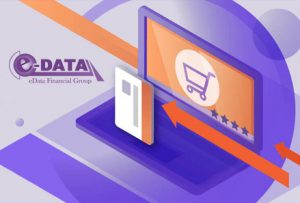 Learn everything there is to know about a cash discount program and how to get started.
Cash payments might be encouraged by offering a reduction on the posted credit or debit card.
Customers who pay with cash or check save money because there are no processing costs.
Merchants receive a Cash Discount Program on our unique gateway and virtual terminal. Instant merchant onboarding and industry-leading US-based customer service. There is a cash discount available. Platform that runs on the cloud. Transparency in the financial sector Payments that are safe.
Do you want to participate in a cash discount program but don't know where to start? Cash discount programs can benefit your business in a variety of ways, especially if the majority of your clients prefer cash or credit card payments. It is one of the best credit card processing options for merchants available today.
There has undoubtedly been an increase in the use of various digital payment methods. Despite this, a significant proportion of clients choose to pay in cash. As a result, many businesses prefer cash discount programs to relying solely on credit card and digital payment options. Let's take a look at the nuts and bolts of a cash discount program and how it may help merchants.
Explanation of the Cash Discount Program scheme
What is a Cash Discount Program scheme, and how does it work?
When a consumer pays with cash or check rather than a credit or debit card, the firm offers a cash discount. Customers who pay by cash or check receive a discount, while the business owner adds a configurable service fee to all credit and debit card transactions. Customers who pay with cash get a discount, hence the term "cash discount." Customers who pay with a credit card will be charged a slightly higher fee to offset the processing fees. In the end, your clients will have more options. You'll also get the added bonus of attracting bargain seekers!
The Cash Discount Program charges a fee to totally offset the percentage charged by credit card processors.
Benefits:
• Transitioning from fee-based processing programs is simple.
• There are no hidden costs.
• Charge card-paying customers to offset processing costs.
• Customized reporting that allows for easy reconciling
Customers who want to pay with cash receive cheaper prices on the commodities/services they choose to buy in a cash discount program. However, if customers want to pay with a credit card, they will have to pay a slightly higher amount, which includes credit card processing fees. Customers who pay with cash, on the other hand, benefit from lower costs, while merchants save money on credit card processing fees. Customers who pay with cash receive discounts and benefits as a result of the money they save this way. Even if you choose a Cash Discount scheme, you can still get paid by a merchant online.
Why should you choose a cash discount program?
While online merchant services for small businesses can assist them in accepting credit card payments and other digital modes of payment, many firms still prefer to work with cash discount programs because of the numerous advantages. Retail outlets, hair salons, restaurants, service experts, repair shops, and a variety of other businesses like cash discount programs.
For starters, paying credit card processing fees and other merchant payment alternatives online is not easy. They must maintain their costs low in order to lower their overhead. These merchants can benefit from a cash discount program in the following ways:
Credit card processing costs are no longer an issue.
Merchants benefit from Cash Discount Programs because they avoid credit card processing and other merchant services fees. Customers who pay with cash do not have to pay credit card processing fees because there is no credit or debit card transaction involved. As a result, the cost of goods and services rises. This service allows businesses to avoid excessive card processing fees and use the funds saved to expand their business, give cheaper rates to clients, and triple their earnings and savings.
Increase the number of options available to customers
You provide your customers more options to buy from you by allowing them to pay with cash (via a cash discount program), online (through merchant payment online), or credit/debit cards. They can save more money with a cash discount program since they get discounted pricing from you for the same product/service that they would pay a slightly higher price for if they paid with credit cards. As a result, you'll be able to attract bargain-hunting buyers!
Facilitates the payment process
Customers, vendors, sellers, and merchants benefit from merchant services such as cash discount programs, which make the payment process easier. In other words, allowing customers to pay in cash reduces your risk of chargebacks, data breaches, pricing disputes, fraud, and other issues.
Are you ready to say goodbye to processing fees?
More money is on hand.
Despite the fact that current technology has provided a plethora of easy payment options, such as contactless, digital, mobile, and credit card payments, the old-fashioned, traditional cash payment option still offers its own set of advantages. When a consumer pays in cash, you get reimbursed immediately, which is a huge benefit of the cash discount program. In contrast to conventional payment methods, there is no waiting period for the transaction to complete.
Now that you're aware of the advantages of Cash Discount Programs, all you have to do is get in touch with a reputable payment processor and small company merchant services provider like Payment USA to get started.
Easily run your company online or offline. Call Right Now To See If You Qualify For A Free POS! Are you ready to increase your sales? Learn how to get the most out of your CloverTM POS System, or any other terminal or point-of-sale system. Compatible with Apple Pay. Compatible with Android Pay. eDataPay is ready to accept no-touch payments.
STOP PAYING FEES FOR PROCESSING.