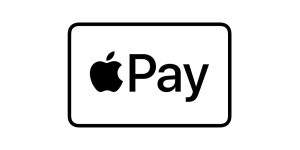 Apple Pay
Make purchases using Apple Pay
Apple Pay is a mobile payment and digital wallet service by Apple Inc. that allows users to make payments in person, in iOS apps, and on the web using Safari. It is supported on the iPhone, Apple Watch, iPad, and Mac. It is not available on any client device that is not made and sold by Apple.
Use Apple Pay for purchases in Safari on your iPhone, iPad, or Mac. You can skip the lengthy checkout forms and pay with just a touch or a glance.
Use Apple Pay to make purchases.
Apple Pay may be used to pay at stores, apps, and on the web, among other places.
How to use Apple Pay to pay in stores and other locations
Apple Pay may be used with your iPhone or Apple Watch in stores, restaurants, petrol stations, taxis, and anywhere else you see one of these symbols1.
You can pay with your iPhone
If your iPhone has Face ID, double-click the side button to use your default card. To open Apple Wallet, authenticate with Face ID or enter your passcode if required.
Double-click the Home button on your iPhone if it has Touch ID.
To switch to another card, tap your default card to reveal your other options. Authenticate by tapping a new card.
Hold your iPhone near the contactless reader until the screen says Done and a checkmark appears.