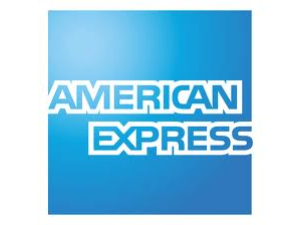 American Express
American Express is a credit or charge card that can be used for online payments.
American Express is amongst the major credit card brands in the world.
American Express, or AmEx, is an American multinational financial services corporation. Founded in 1850, the company is best known for its credit card, charge card, and traveler's cheque businesses. American Express has a global footprint with the US as its most important market. American Express SafeKey refers to AmEx' 3D-Secure product and acts similar to MasterCard SecureCode and Verified by Visa. Online merchants accepting American Express can tap into consumers with spending capability. AmEx merchant charges are normally above MasterCard and Visa credit card rates (depending on merchant profile and location). American Express cards can be used fraudulently and (without SafeKey) the merchants bares liability for chargebacks. Merchants willing to accept American Express payments in their ecommerce shop should turn to their local AmEx office and investigate whether their Payment Service Provider supports American Express online.
American Express and its partners provide some of the best credit cards on the market. Amex offers a card for almost everyone, including first-time credit card users, casual travelers, road warriors, and corporate travelers. Let's take a look at the top 16 card options from our partner American Express and see how they compare.
The American Express Company (Amex) is a multinational corporation specializing in payment card services with headquarters at 200 Vesey Street in New York City's Battery Park City neighborhood. The company was created in 1850 and is one of the Dow Jones Industrial Average's 30 components. The company's emblem is a gladiator or centurion, which appears on the company's well-known traveler's cheques, charge cards, and credit cards, and was adopted in 1958.
Amex invested in the brokerage market in the 1980s, gradually purchasing Shearson Lehman Hutton and then divesting them into Smith Barney Shearson (owned by Primerica) and a resurrected Lehman Brothers. By 2008, neither the Shearson nor the Lehman surnames had been established.
It's generally harder to get an American Express card than it is to get a credit card from many other major issuers simply because all of Amex's credit card offers require good or excellent credit for approval.
To get approved for a merchant account in 24 hours
Apply here or call +1-561-395-9554.
Get In Touch with eDataPay Banking Specialist:
https://edatapay.com/application-form
Phone:
+1-888-395-9554
Fax:
+1-888-909-0138
Email:
info@eDataPay.com
US Mailings Address:
20423 State Road 7, Suite F6-524, Boca Raton, Florida, 33498 USA.