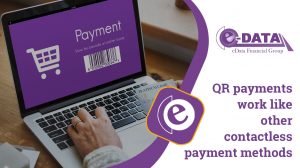 Adyen
Adyen is a Dutch payment company that allows businesses to accept e-commerce, mobile, and point-of-sale payments. It is listed on the stock exchange Euronext.
Adyen streamlines operations, integration, and iteration for omnichannel merchants. Upon its
launch, Amsterdam-based Adyen's "single platform, one integration" offering disrupted the market.
This tech-forward focus on being a one-stop-shop for global omnichannel payments remains its core strategy and strength. In addition to payments processing, Adyen offers direct acquiring across multiple regions and a homegrown terminal software and hardware product. It's also often
ahead of most players in this space on new industry innovations or mandates, like 3DS2.2 and
network tokenization. In 2018, eBay chose Adyen as its primary payments partner when it finalized its separation from PayPal.
Adyen ,The global payments platform of choice for many of the world's leading companies, today launched Score. The company is first-to-market with a machine learning driven solution on a single platform for signaling irregular activity and monitoring platform compliance. By leveraging data insights analyzing the platform merchant's data and flagging unusual platform user behavior, Score helps Adyen's merchants prevent misuse of the platform.
Adyen's omnichannel payments processing product and global acquiring footprint mean that
merchants can avoid the operational headaches that a multi-back-end architecture creates, such
as numerous settlement file formats and multiple settlement cutoff times. It does so without
losing its tech focus, leveraging its data and machine learning to effectively boost authorization
rates. It's built to simplify integration: For example, it offers four different integration options to
give merchants varying levels of control. In some especially local payment markets (e.g., Latin
America), doesn't always deliver the top success rates, payment method support, or
market-level in Adyen sights that merchants expect. But everything is relative: Reference customers validate that compared to other providers, Ayden supports "a wide variety" of payment methods and "outperforms on authorization rates" in key markets. One reference customer said the "low-level integration makes it amazingly powerful for us to run our own experiments" — increasingly important in an age of frequent "new normal."
Ready to see how eDataPay can transform your business?
Let's talk.
Call us at:
(888) 395-9554
(561) 395-9554
Text, What's UP, Telegram: +1-561-212-3370
CONNECT TO SALES TODAY AND LET'S START.